Products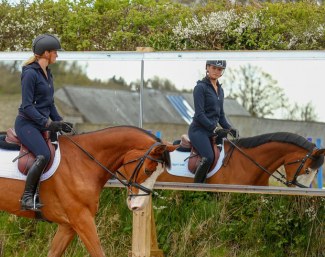 The UK's most popular arena mirror company, Mirrors for Training, just got better They now offer PAY MONTHLY  on all installations. 
With buy now-pay later *(subject to status) you can add this important training aid without any hassle and create the perfect professional training arena for you and your horses!
Mirrors for trainings uniquely designed arena mirrors each 8ft x 4ft x 6mm safety backed to British Standard (this safety backing ensures that no large shards of glass come away should the mirror have an impact.
Our arena mirrors are secured within sealed  galvanised framed unit preventing water ingress and have an impact layer (absorbing any shock, this prevents breakages, flex and distortion)
Our mirrors are installed in a unique way that prevents them failing in strong winds where other companies fail - 
Mirrors for Training system of mirrors is extremely durable and weather retardant - also we offer a re-mirroring service so this is a long life product  - We offer a FOUR Year Warrantee on all of our installations.  
Arena mirrors really do help you to check your position, as it happens. Learn to ride at your best, and move your riding level up that grade scale! You can adjust your position with on-the-spot correction, improving your accuracy and getting better results.
Contact the Team today for a quotation +44 1902 791975 or email on info@mirrorsfortraining.co.uk
Mirrors for Training are available throughout Europe.
Related Links
Mirrors for Training: The Ultimate Training Aid
Arena Mirrors: Add These to Your Facilities! Order Now and get a Special Offer
Mirrors for Training Expands into Europe
Mirrors for Training: The Perfect Gift for the Dressage Enthusiast
Mirror Mirror on the Wall.. Do I Have the Best Position of Them All?