2019 PSI Auction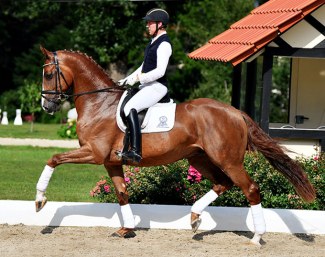 In less than four week we will celebrate the 40th Anniversary of the P.S.I. Auction. We hope you have enjoyed the preview coverage on our social media platforms or via the P.S.I. website and app so far.
The main catalogue displaying the entire collection of outstanding young dressage and jumping horses will be mailed out shortly, but the digital version is already online at www.psi-auktion.de
Of course you can also view all relevant information and videos of each horse on the homepage. For enquiries and further information please do not hesitate to contact us: 
For the dressage horses:
- Ullrich Kasselmann (+49 5401 89 200)
- Francois Kasselmann (+49 171 496 98 65)
- Insa Hansen (+ 49 172 455 62 16)
- Hartmut Lammers (+49 175 650 55 80)
- Ulrich Henschke (+49 171 704 04 77)
Follow us on Facebook and Instagram and discover this year's collection of dressage and show jumping horses.
Of course you will also find all information on the P.S.I. Auction App, as well as on our homepage www.psi-auktion.de .
We are looking forward to welcoming you at the P.S.I. Auction Center at the See- and Sporthotel in Ankum!
Yours sincerely,  
Performance Sales International