2019 Equitana Auckland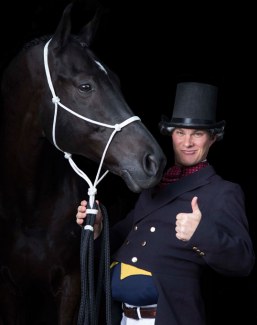 There's real buzz in New Zealand's dressage circles that the much-adulated Tristan Tucker, founder of the TRT method, is the star dressage presenter at 2019 EQUITANA Auckland on 21 - 24 November 2019.
Tristan Tucker to New Zealand
Based in The Netherlands, the Grand Prix rider is known for his inspirational online workshops that help people better understand their horses, equipping them with the right tools to mentally train their equines. "It's all about building the confidence in your horse," says Tristan who while born in the UK, spent much of his formative years in Australia.
Tristan is also very well known for his alter ego Brett Kidding who will be making quite an appearance at EQUITANA Auckland. Tristan's mother's love of horses was clearly passed to him and he was a regular at the racing stables where she worked. He did Pony Club, jumping and eventing, rode track work and drove harness horses, but it was in 1999 when he met Morten Thomsen that his life changed.
Morten inspired Tristan into a new way of training horses. On return to Australia, Tristan completed an arts degree before establishing his own business training horses. He sought out anyone who could do something good with horses and soaked up as much as he could from them all. He worked alongside some of Australia's greatest horsemanship gurus, all the time improving his own skill set and constantly understanding more about the horse.
"As much of a cliché as it may be, the horses were my biggest mentors," he says. In 2009 he returned to Europe to work for Morten and further expand his knowledge, while also focussing on being a top dressage trainer.
TRT Method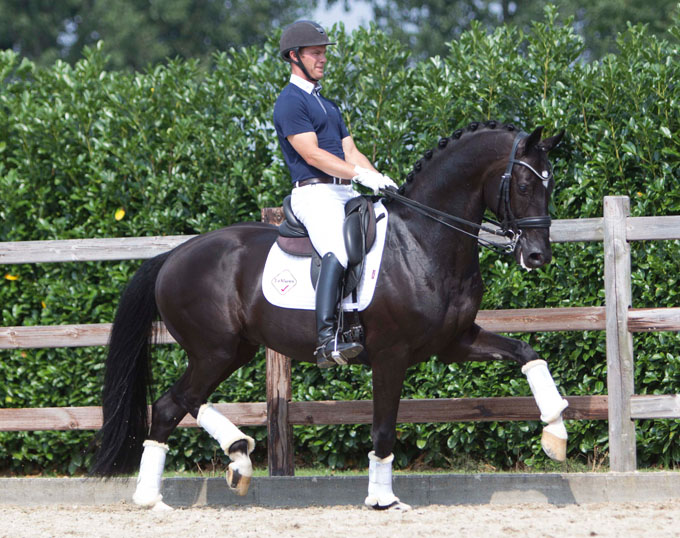 But it was his skill as a trainer that really established him and soon he was training horses, teaching and running clinics across Europe and the United States.
In 2012 he moved to The Netherlands, but still competes under the Australian flag. His TRT demonstrations and clinics are hugely popular, which led him to launching online.
"This way I can teach ambitious riders from all over the world the TRT method so that they can enjoy the equestrian sport more and their horses can feel more confident and relaxed."
Tristan's Vet Associates Dressage Masterclass is in the Hansen Products Indoor Arena on Friday, with education sessions on Thursday, Saturday and Sunday.
Brett Kidding Comes Too
As well as education, the competition is firing up. Dressage at EQUITANA Auckland is stacking up to be one cracker of a programme. The Grand Prix on Thursday afternoon will decide the starting order for the prestigious Grand Prix Freestyle to Music on Friday evening where some of New Zealand's very best combinations will entrance spectators with their talent.
The evening extravaganza kicks off with a para-dressage display followed by the stunning Friesians who will do a pas de deux and then the Grand prix Freestyle to Music.
And then, perhaps what many will be most looking forward to, a performance from Brett Kidding – Tristan Tucker's very funny alter ego who reminds us all about the lighter side of dressage. Don't miss this one.
For more information, visit  www.equitanaakl.co.nz
Related Link: Top Quality Horses to go Under the Hammer at Equitana Auckland on 23 November 2019