2019 PSI Auction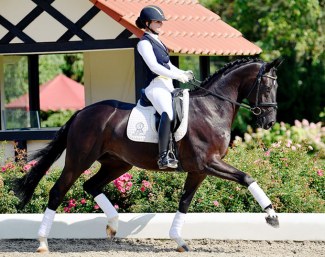 The 2019 PSI Auction is celebrating its 40th edition on 9 December 2019 and this year's collection lives up to all expectations. The dressage collection includes twenty-six top young dressage stars. The long-lasting success of the PSI Auction is thanks to the high quality movements and training of the youngsters as well as their high rideability.
Catalog number 4, Darkozy, is a supreme example when it comes to trainability and calibre movements. 
Darkozy, a Top Example of PSI Rideability
Darkozy is a 4-year old black Hanoverian gelding that cuts a striking figure. 
He is an outstanding model student with perfect gaits and has an exquisite pedigree, being sired by the top Grand Prix horse producer De Niro and out of Annabelle (by Sarkozy x Wolkentanz II).
This charming young horse is out of the same bloodline from Baccari (by Bordeaux), who enjoyed multiple successes to its owners in the U.S.A.
Bred at Gestut Lewitz, Darkozy is a proven performer with his first successes achieved at A-level in Germany. 
Darkozy has a rhythmical canter which is enhanced and well balanced by his active hindleg. His energetic striding and great potential for movement are a constant pleasure to watch.
Due to his excellent rideability any training goal will be easily accomplished. 
Discover the 2019 PSI Auction collection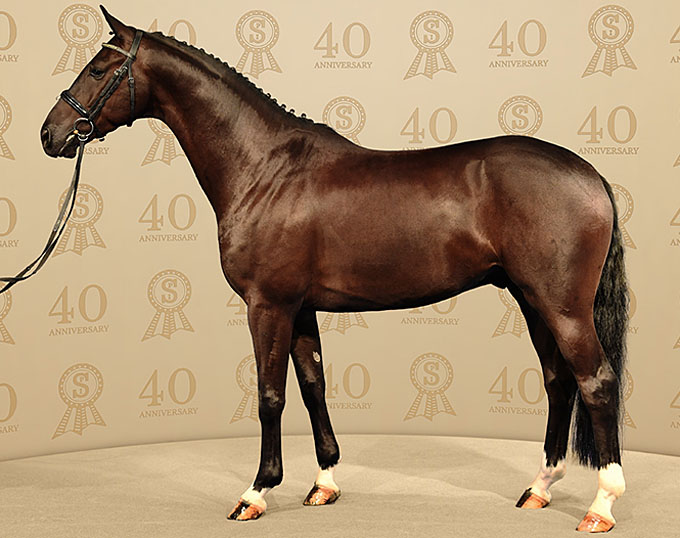 Discover the complete collection of outstanding young dressage and jumping horses at www.psi-auktion.de
For enquiries and further information please do not hesitate to contact us: 
- Ullrich Kasselmann (+49 5401 89 200)
- Francois Kasselmann (+49 171 496 98 65)
- Insa Hansen (+ 49 172 455 62 16)
- Hartmut Lammers (+49 175 650 55 80)
- Ulrich Henschke (+49 171 704 04 77)
Follow PSI on Facebook and Instagram and explore the latest news around this year's collection of dressage and show jumping horses.