Fashion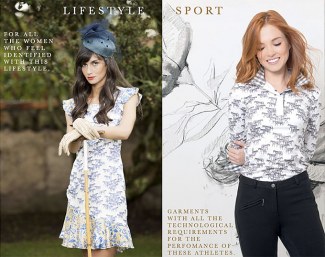 Equestrian Fashion and Lifestyle company Rönner a family-run business with a strong identity that underpins the philosophy of the business and the Rönner way of life. Striving for uniqueness in equestrian fashion, Rönner is made by women for woman with a passion for horses.
"We take  a new approach to the riding apparel market with a state-of-the-art vision," said founder Inés Rönner. "We cater to women all over the world and produce young and innovative apparel with a fresh reference for timeless and classic. Our products are for fashion and horse lovers."
Made with Love and Care in Colombia
Because Rönner cares about who makes their clothing just as much as who they make them for, all items are made with love and care in Colombia. This is the power of women supporting women.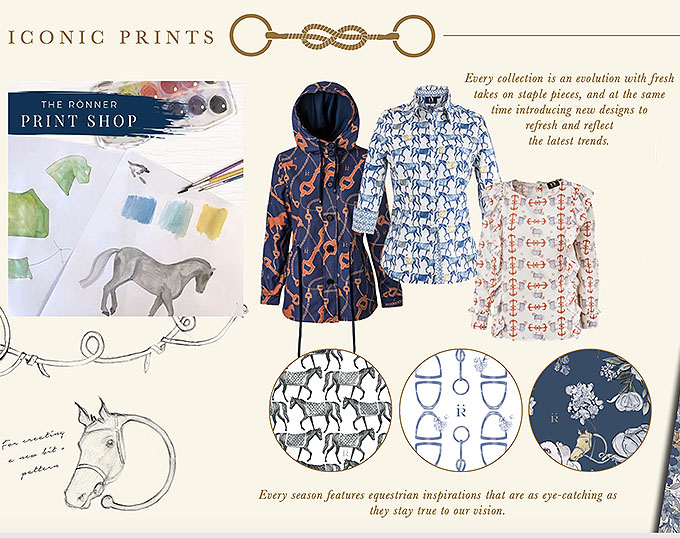 "We believe beautiful clothing is more beautiful when people who make them are paid well and work in a safe environment," said business director Jessica Stellabatti. "We believe in empowering women and supporting single working mothers."
The Rönner story begins thirty years ago, when the young passionate girl Ines Ronner arrived from Germany in Colombia, for what was meant to be a short two-week holiday. Ines fell in love with the latin way of life and stayed. A keen rider and horse lover, she embraced her love of all-things equestrian opening a tack store in Bogotá, where you could find the best and finest European brands for riding and horse related activities.
Equestrian Uniqueness
Ines Ronner has been a pioneer, introducing colourful and floral prints into everyday riding gear. Making riding outfits more colourful, unique and less boring, each collection has a vision, which translates to its custom made patterns and prints specially designed by the three Ronner girls, Ines and her daughters Carin and Jessica Stellabatti.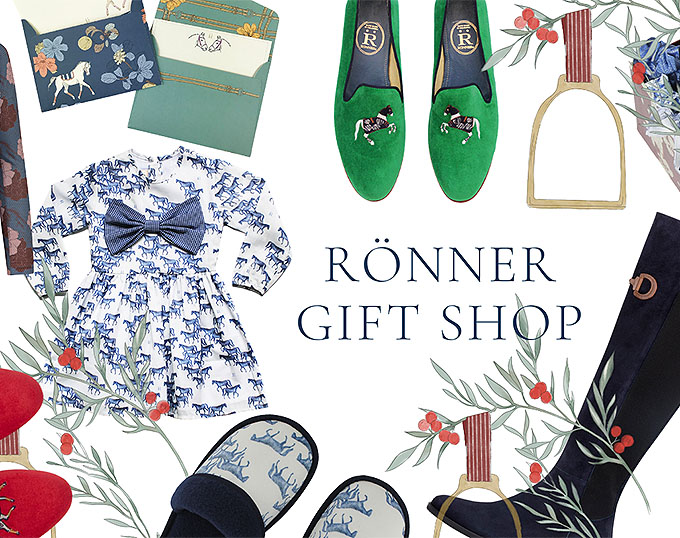 Every collection is an evolution with fresh takes on staple pieces, and at the same time introducing new designs to refresh and reflect
the latest trends. Every season features equestrian inspirations that are as eye-catching as they stay true to the Rönner vision.
Ronner continues to grow and improve every day. "Our challenge is harder every day, with each collection we feel a bigger dare to design unique prints, motifs and silhouettes, that stick to our initial motto: Always classic, equestrian unique."
Explore the brand and collection at ronnerdesign.com