Stallion at Stud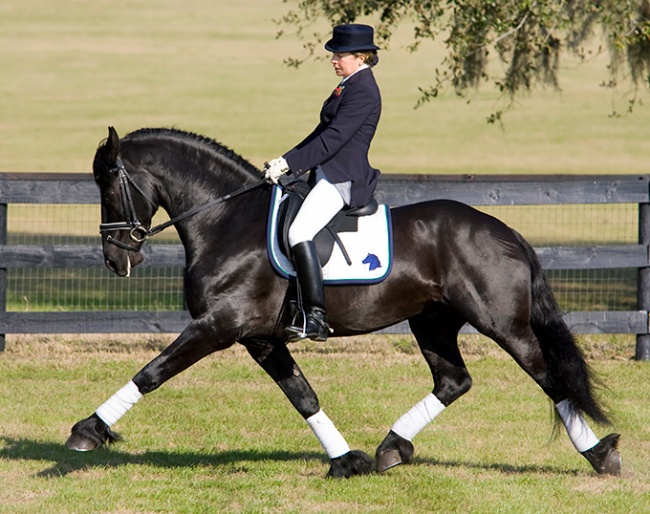 Name: Meinse 439
Breed: Friesian
approved for KFPS
Year of Birth: 2004
Sire: Heinse 354, Sport/Pref.
Dam: Femke fan Nes, Star
Dam Sire: Dirk 298
Height: 16.1 hh
Stud fee: $1500 / $500 dose (chillen and frozen)
Dwarfism Status: Negative Hydrocephalus Status: Negative
Meinse 439 is a winning dressage horse producing friendly show horses with quality gaits.
A Dressage Star
Meinse 439 had incredible success in the dressage ring with scores to 79% against all breeds. His agreeable disposition, willingness to work and exceptional dressage talent translated into many victorious rides. He earned more than 20 blue ribbons, high point awards and multiple championships, including two GAIG/USDF Regional Championships.
An Exceptional Sire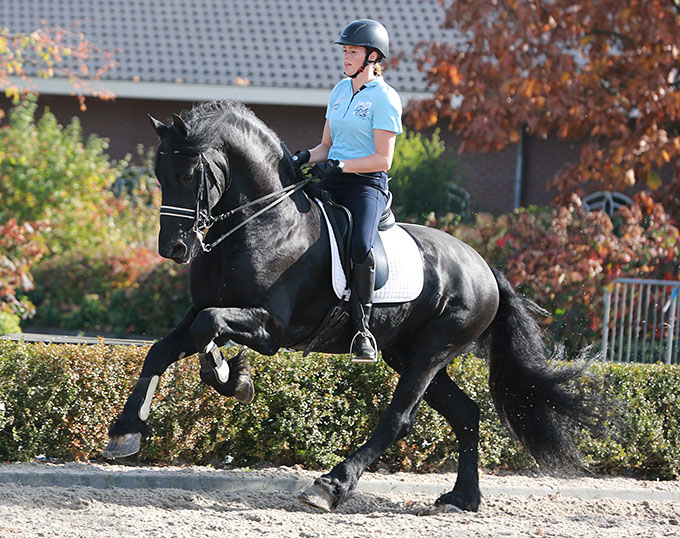 Meinse's quality sons and daughters earned him the official Approved on Offspring designation. They inherit Meinse's athletic ability, exceptional temperament and superb work ethic. Many have gone on to great success with professionals and amateurs alike. Over the years, Meinse has sired numerous IFSHA World Champions, FHANA keuring champions, breed show champions and dressage winners.
Meinse's son, the Approved stallion Erryt 488, Sport, has competed successfully through the ZZ level in Europe. Erryt is recognized for his willingness to work and calm demeanor. Meinse has also sired several other stallions selected for the KFPS Stallion Show, as well as multiple Crown mares, and winners in the Netherlands. Daughter Elke won first place in the Three-Year-Old Mare class at the Central Keuring in 2012, and Freya van de Oostwal placed second in the Euro Friesian Cup that same year.
In 2021, Meinse's daughter Reyna made her Third Level debut. This comes on the heels of her GAIG/USDF Region 3 Second Level Freestyle Championship in 2020.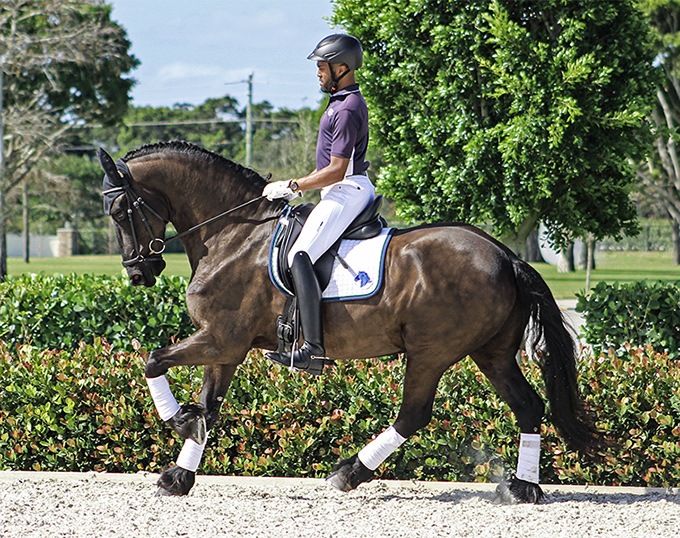 In 2020, his daughter Zafira MWF was named the FHANA 5-Year-Old Talent Cup Winner and received the FHANA Born in the USA Breeder's Cup. She also won the 2020 GAIG/USDF Region 1 Training Level Championship and the Reserve Championship at First Level. Zafira finished the year as the USDF All Breeds Awards (FHANA) First Level Champion, and 6th in First Level USDF Horse of the Year.
Meinse's son Zango ISF made his Training Level debut in 2020, earning High Score and winning his class with a 74+%. He was also the Champion Dressage IBOP at the 2019 FHANA Keuring in Pennsylvania.
Royal Bloodlines
Meinse is the son of the very popular Iron Spring Farm stallion, Heinse 354, Sport/Preferent.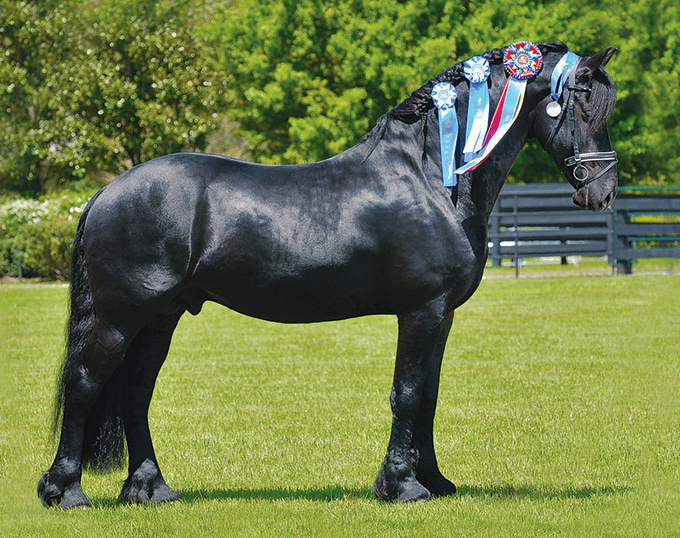 Heinse was a winner through Fourth Level, including the GAIG/USDF Region 1 Championship. He was a three-time Dutch National Champion, and also recognized as a superior harness horse, earning two Dutch driving championships. He returned in his later years to the Netherlands to perform during the celebration of the 125th Anniversary of the KFPS. Meinse's bloodlines through Heinse include the oldest Friesian motherline in the Netherlands, stam line 122.
Meinse also has impressive blood on his dam side: stam line 150. His dam Femke van Nes is a 1st Premie Star mare. She is a half-sister to the Model mare Hiltsje fan Nes, who is the mother of the approved stallion Dries 421.
Check out Meinse 439 when you're ready for a dressage prospect with great gaits and a wonderful temperament.
Contact Iron Spring Farm for breeding information.
Contact Info:
Visit Iron Spring Farm online at www.ironspringfarm.com or on Facebook and Instagram.