Oldenburg Auctions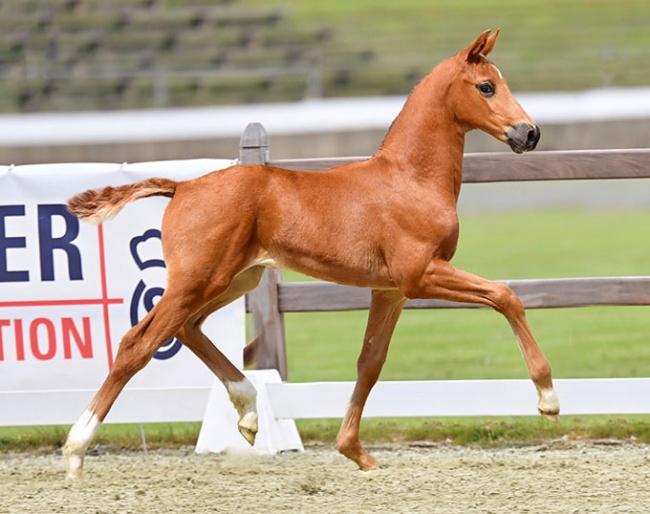 Just wow! An exclusive collection of foals is at the starting gates – secure your sweet little sunshine at the 5th Oldenburger Online Special Edition.
The complete collection can be discovered here. 
Majestic entrance
Visionär by Vitalis - Escolar - Ex Libris
Cat. Nr. 30. More is not possible: Vitalis x Escolar meet Uthoba line. The Uthoba dam line produced the Grand Prix successful Gut Wettlkam's Stand by me OLD/Lisa Müller, Fandango/Günter Seidel, USA, Sandro Boy/Lyndal Oatley, AUS, Utopia H/Juan Manuel Vidal-Testal, ESP, as well as Olympic star Jimmie Choo/Mads Hendeliowitz, SWE.
Famous dam line
Bon Chance by Bon Vivaldi - Quaterback - Weltmeyer
Cat. Nr. 31. Bon Chance reveals herself as a future dressage queen, with a modern attitude and powerful gaits in every situation. Dam Quinta's sister Quarta produced the reigning Oldenburg Champion Stallion Fortunate by Foundation. Granddam Weltklasse is sister to three in dressage sport successful licensed stallions: Worldly, Worldly II and Walchensee, all three by Weltmeyer.
Bon Chance

Golden boy
Feingold by Feinrich - Vivaldi - Lauries Crusador xx
Cat. Nr. 33. Feingold convinces as a strong moving foal out of the best line. From the dam line: The Grand Prix winner Desperados/Kristina Bröring-Sprehe and Don Noblesse/Susan Pape, GBR.
Don't Miss the Auction
The Oldenburg Special Edition starts on June 10th online on the Oldenburg homepage www.oldenburger-pferde.com and ends on Saturday, June 12th from 6:00 p.m. with the dressage horses and on Sunday, June 13th from 6:00 p.m. with the dressage foals. Around the world, you can buy your favorites from the comfort of your own home.
You can find an overview of the entire collection on the Oldenburg website at https://oldenburg.auction/auctions/5th-oldenburger-special-edition-elite-foals
Consulting and customer service: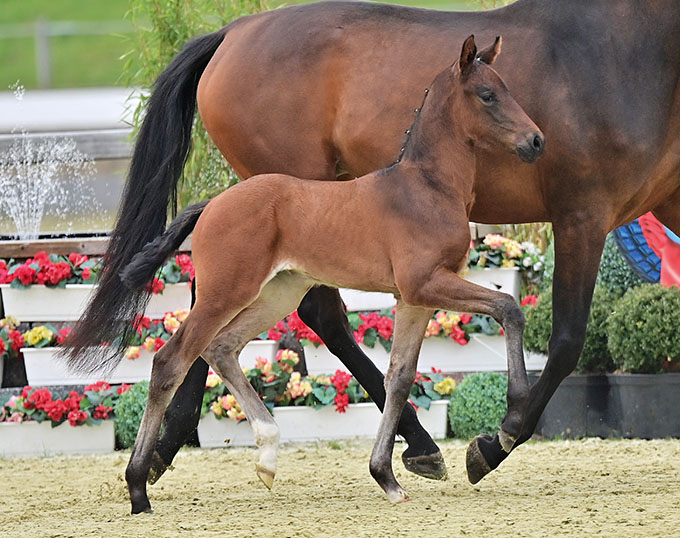 Dressage horses:
Thomas Rhinow: +49(0)172-9748487 or rhinow.thomas@oldenburger-pferde.com
Daniel Pophanken: +49(0)175-2930926 or pophanken.daniel@oldenburger-pferde.com
Manuel Springhetti: +49(0)170-7093018 or springhetti.manuel@oldenburger-pferde.com
General information/telephone bidding orders/catalogues:
Elisabeth Gerberding: +49(0)4441-935512 or gerberding.elisabeth@oldenburger-pferde.com
Heike Arends: +49(0)4441-935531 or arends.heike@oldenburger-pferde.com