Oldenburg Auctions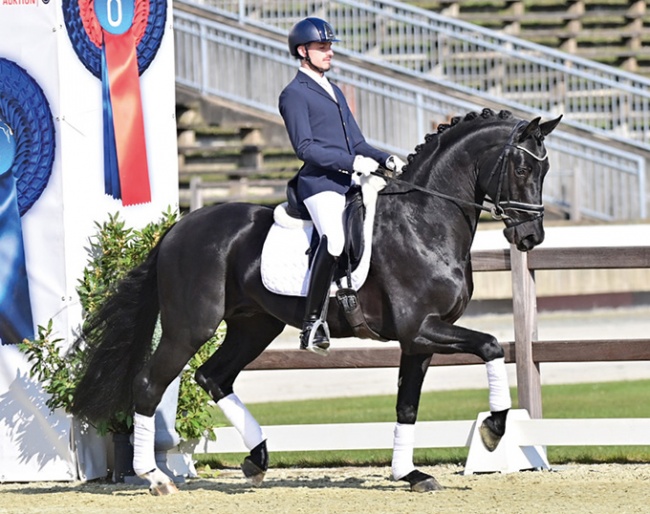 Secure your Oldenburg sport partner! Strong moving, noble and with a bright future ahead – check out the Oldenburg Special Edition. Until Saturday, June 12th you can bid online for your ridden dressage star. Sunday, June 13th you have the last chance to secure a stunning foal form the online auction.
Online auction date riding horses: June 10th - June 12th from 6:00 p.m.
Online auction date foals: June 10th - June 13th from 6:00 p.m.
Black pearl
Fendi by Feinrich - Sandro Hit - De Niro
Cat. Nr. 1, will open the dressage collection. A stallion like painted. Licensed and tested, something very special. He is already successfully shown up to 1st level and convinced with his first foal crop this year. Dam Sancy Royal is sister to the Intermediaire II successful Schabernack/Frederic Wandres and Solitaire/Kassandra Barteau, USA.
Just wow!
An exclusive collection of foals is at the starting gates – secure your sweet little sunshine at the 5th Oldenburger Online Special Edition.
Stunning mover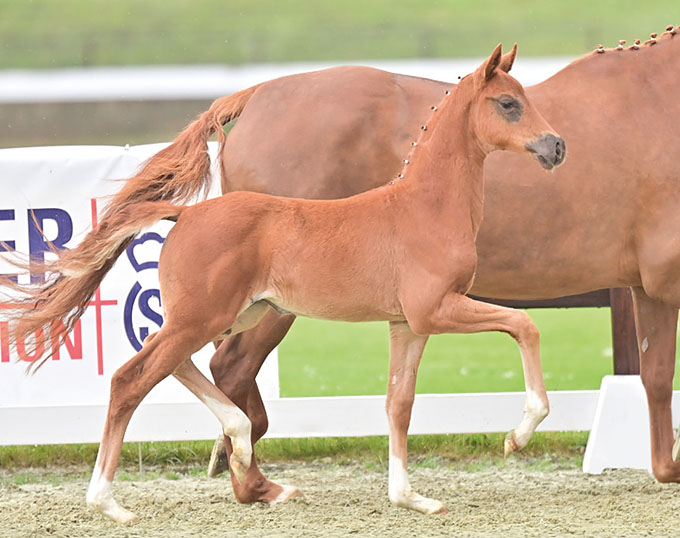 Fantastica by For Romance I - Quando-Quando - Hochadel
Cat. Nr. 54, inspires in the foal collection. This beautiful daughter of the Grand Prix winner For Romance I is a safe bet for the demanding dressage lover. Fantastica is sister of the licensed stallion Fame by For Romance I. Dam Quadrophonie is sister of the advanced level dressage successful Santana by Scolari. Third dam Wintertraum is sister of the licensed Walioso by Waldstar xx and the World Cup dressage successful Reveille by Raphael/Kamila du Pont, USA.
Check out the dressage collection: https://oldenburg.auction/auctions
Consulting and customer service:
Dressage horses:
Thomas Rhinow: +49(0)172-9748487 or rhinow.thomas@oldenburger-pferde.com
Daniel Pophanken: +49(0)175-2930926 or pophanken.daniel@oldenburger-pferde.com
Manuel Springhetti: +49(0)170-7093018 or springhetti.manuel@oldenburger-pferde.com
General information/telephone bidding orders/catalogues:
Elisabeth Gerberding: +49(0)4441-935512 or gerberding.elisabeth@oldenburger-pferde.com
Heike Arends: +49(0)4441-935531 or arends.heike@oldenburger-pferde.com