Excellent Dressage Sales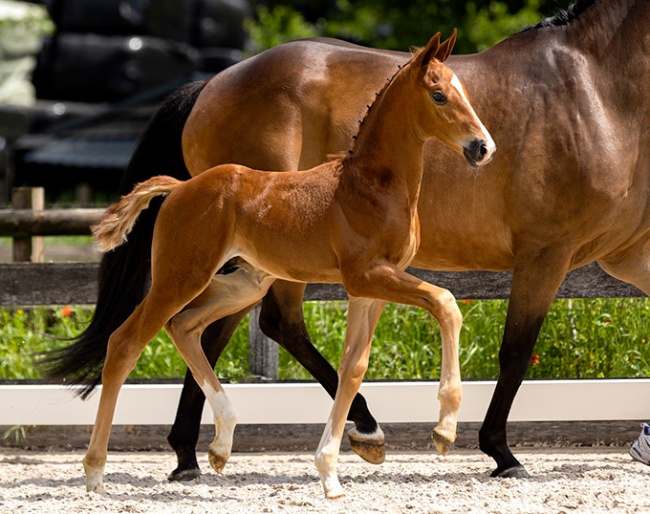 Richmond (by Dynamic Dream x United) became the price highlight of the 2021 EDS-Prinsenstad Online Foal auction which concluded on 21 August 2021. 
The EDS-Prinsenstad online foal auction was very successful. Practically all breeders saw their talented foals sell to a new owner. Eight foals were sold for €20,000 or more.
Colt Richmond sold for 53,000 euro, making it the most expensive foal sold in the auction. He sold to India. 
The second most expensive foal was Riley Rules (by Blue Hors Livius x Florencio), finding a new owner in Holland for 40,000 euro.
The most expensive filly sold was Rieky's Design (by Fürst Dior x Flemmingh). This half-sister of the Grand Prix licensed stallion Hermes sold for 35,000 euro to Scotland.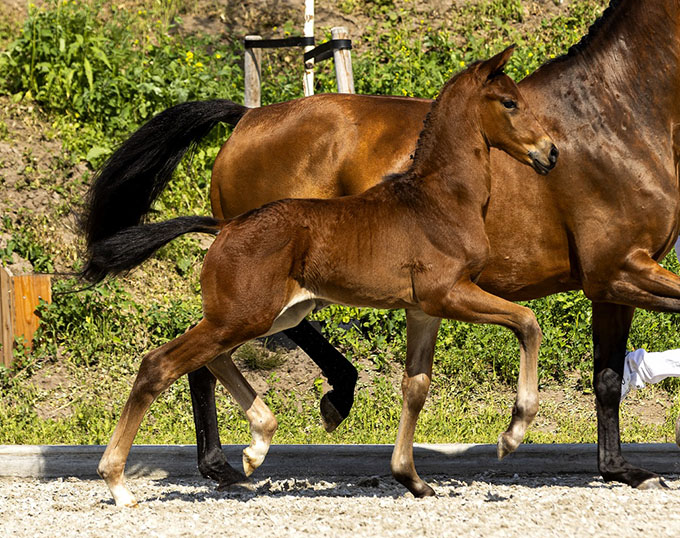 Redbull VDP (by Secret x Apache) sold for 32,000 euro to Germany, while Royal Edition A (by Blue Hor Monte Carlo TV x Florencio) fetched 29,000 euro and goes to Denmark. 
Filly Racieta S (by Glamourdale x Vivaldi) found a new owner in the U.K. for 22,000 euro, Rich Rose (by In Style x Blue Hors Zack) sold for 21,000 euro to a Dutch customer, and Rolls Royce (by Dream Boy x Top Gear) also stays in Holland for 20,000 euro. 
Of the 70 dressage foals in the collection, 84% were sold. The average price was above 10,000 euro per foal. The organizers were thrilled with the result.
"We already talked about a dream collection in advance and that was confirmed during the auction. The collection contained top foals from strong dam lines and from various stallion dams. This quality was recognized by many buyers," said the EDS-team: "Every year we see our wide, international customer base expanding. These buyers of foals and sport horses from the Netherlands and abroad are the basis for our success."
Related Links
Live Presentation of the 2021 EDS-Prinsenstad Foal Collection
EDS-Prinsenstad Collection: Foals from Dam lines of Performance Dressage Horses
Pretty Perfect, Best Seller of the 2020 EDS - Prinsenstad Foal Auction
Our Totilas M, Best Seller at 2019 Excellent Dressage Sale Foal Auction