Saddlery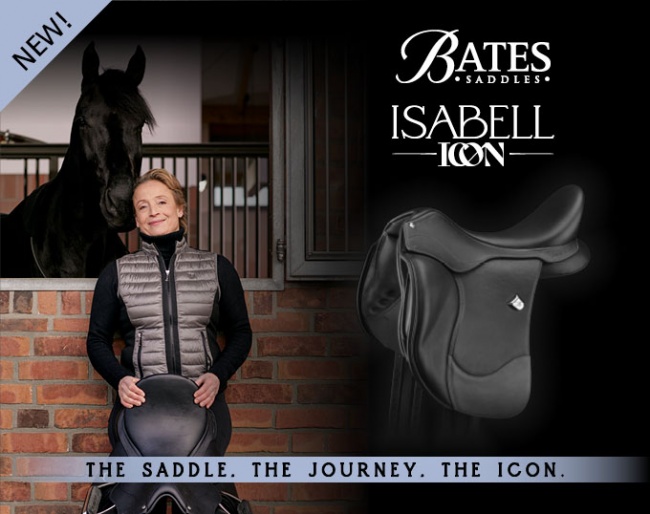 The new Bates Isabell Icon delivers exceptional freedom, perfect balance, effortless alignment and unrivalled connection. Total elegance meets high-performance in an iconic dressage saddle that is state-of-the-art.
FOR YOU
Beneath elegant lines, the perfect dressage seat and leading saddle innovations can be tailored perfectly for your ridden biomechanics.
When you optimise the saddle for your natural position, your balance and stability are enhanced, you ride in total synergy and your vision comes to life.
"Sitting centrally in the saddle you feel close to your horse, able to sit deeper with exceptional stability to move with the swing of your horse." Isabell Werth.
FOR YOUR HORSE
Engineered to adapt with your horse as they move through their body with total comfort, displaying strength and suppleness through their movements.
You will immediately notice your connection is accentuated and your horse more intrinsically responsive to your aids.  The Bates Isabell Icon stands alone in freeing your horse's full scope of movement and conveying your aids clearly.
Learn more at www.batessaddles.com. Your journey begins here…