Saddlery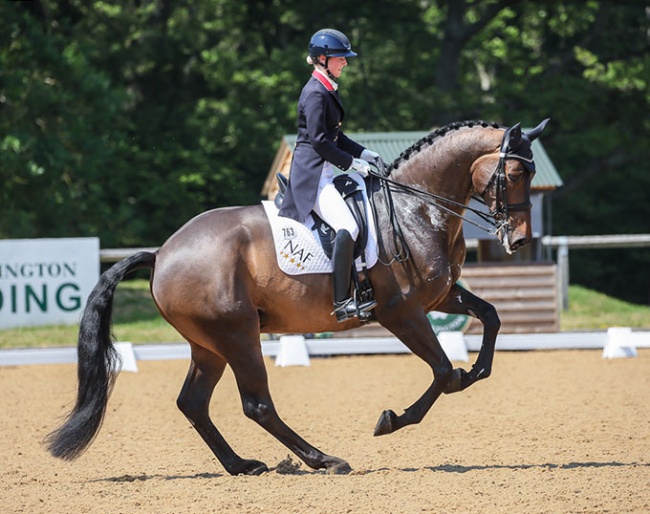 Olympic gold medallist Laura Tomlinson has joined the growing list of top riders who choose Fairfax saddles.
"The big appeal for me with Fairfax is the science behind it," says Laura. "Fairfax has done so much research on how to make the saddles, girths and bridles fit in such a way to maximise the horse's ability to move freely."
At London 2012 Laura was part of the first GB team to ever win Olympic gold in dressage where she also took the individual bronze. 
After a break from world class competition to have four children, Laura is back riding at top level again and has a string of talented horses, many of whom are homebred, including Full Moon II winner of the FEI 7yr old qualifier for the World Breeding Championships where he will be competing in early August.
"We are so proud to have another Olympic Gold medallist join our team," says Vanessa Fairfax. "Laura is already a trailblazer for the sport of dressage in Great Britain, so we are delighted that she's chosen Fairfax to help maximise her horses' potential on the next step of her exciting journey."
https://www.lauratomlinson.co.uk/