Elite Dressage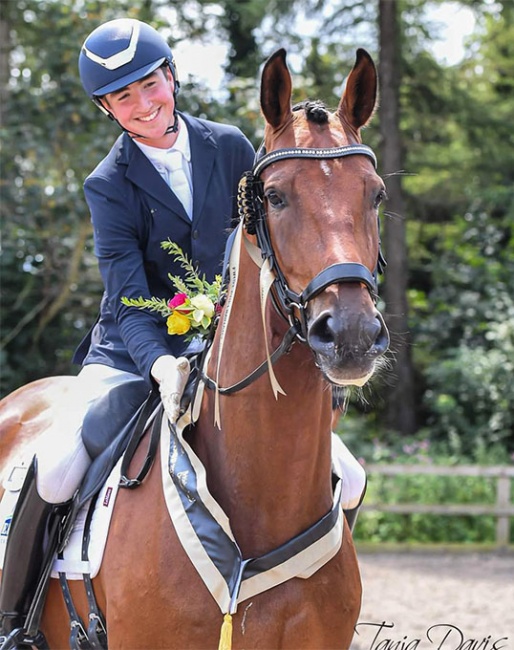 Collaboration and teamwork are key to the Elite Dressage team's success who continue to produce multi-generational winning young horses and riders.   
This week Head Rider Beth Bainbridge travels to the World Championships in Ermelo to represent GB with six-year-old My Pride (Toto Jr x Johnson) and had no hesitation handing over the ride on her four-year-old Newton Despina (Danone x Grand Galaxy) for the GB Regional Championships to up and coming Elite Dressage team rider Tom Carter. 
'I wanted to give Tom the chance, I've had so many working with the Elite team,' said Beth.  'It was an opportunity to pay it forward and I was delighted to do so'.  Nineteen year old Tom did not disappoint winning the Preliminary Regionals and booking his ticket the GB National Finals in September. 
As is the way with the Elite Dressage breeding programme, Newton Despina has already produced an embryo transfer foal by Blue Hors First Choice, seamlessly blending breeding and competing by leveraging their outstanding embryo transfer programme at Newton Stud next door.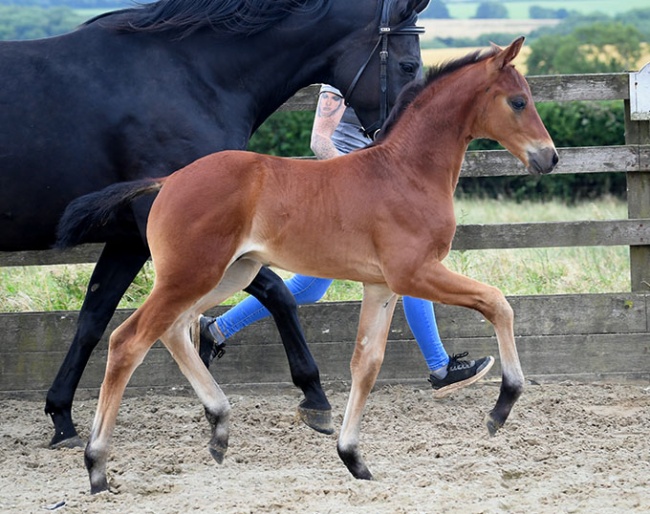 The success of this embryo transfer programme has also enabled Anna Ross to continue to compete her international Grand Prix mare Habouche, whilst the 11yr old remains a foundation mare for their breeding programme.  Holly, as she's known at home, has produced multiple embryo transfer foals over a six year period including twin embryos this year to up and coming stallion Blue Hors Viconte 'It was one of her more romantic liaisons' laughed Anna 'he lives in the next door stable as he's standing with Elite Stallions this season' 
Another team rider, Jess Ralton, continues the Elite adage 'team work makes the dream work' having achieved 72% at the GB Regional Championships with Holly's first daughter D'abouska by Danone and then topped off a great day winning the Advanced Medium class with her own horse Active Dellamotte .  
'Once we are home from Ermelo it's full steam ahead as our Annual Open Day and Foal Sale is on the 12th of August at our base in Devon. It's free of charge to come along, and we have many overseas guests coming to enjoy the atmosphere and hospitality. It's always a great party ; we all want the same thing,  fun and success!' said Anna.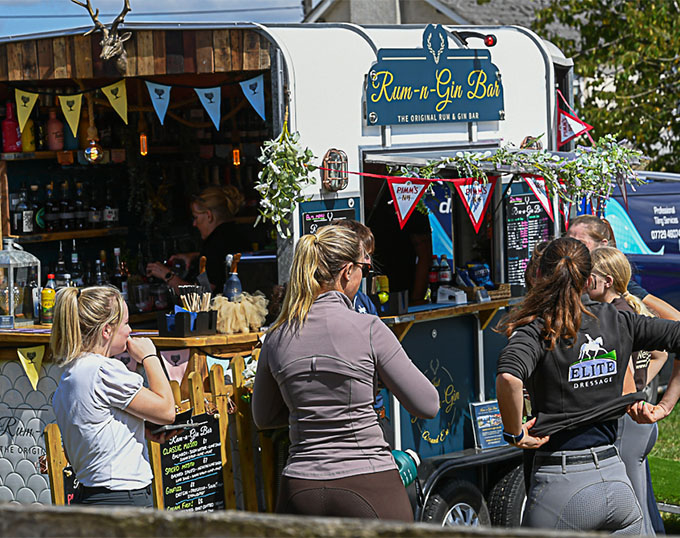 Foals from top stallions such as Totilas and Jovian, as well as upcoming superstars in Juwel, Blue Hors Zackorado and Extra Gold will be evaluated by leading stud books and then available for sale, along with a number of in utero embryos including one from Habouche. Foals can be viewed via the direct YouTube link. The Elite Dressage team will come together for ridden demonstrations throughout the day. 
For the second year the catering will be provided by local charity, The Okehampton community kitchen who specialise in fresh food from around the globe. With this and a local gin bar this team certainly know how to put on a good show… 
Sales Enquiries