2007 Equine Elite Auction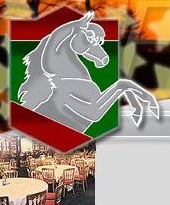 Preparations for the 3rd exclusive Equine Elite dressage auction 2007 are in full swing. The official selections for the horses will be held on 21st, 22nd and 23rd of August in Weert with the initial vettings due to take place in the 2 weeks following.
The voluntary selection committee for this year comprises of Frances Verbeek (Dutch "O" level Judge), Peter Engel (German "O" level Judge), Laurens van Lieren(Dutch Team), Imke Schellekens-Bartels(Dutch team) and International dealers Craig Rawlins and Diederik Wigmans. The test riders will be Kebie vd Heijden(GP rider), Kim Le Duc(GP Rider), Stephanie Dorr(PSG,YR) and the English Grand Prix rider Sarah Millis who is trained by Kyra Kyrklund.
Diederik Wigmans commented "the great thing about these riders is that they are all still very active in the training and riding of young horses in their everyday lives, and they are all actively competing at the highest levels as well. This puts them in a unique position as far as evaluating the ability of the horses in concerned."
Equine Elite has managed to become an absolute hit, attracting buyers from all over the world and has been sold out weeks in advance for the past 2 years. The Equine Elite has supplied a total of 14 VSN/Pavo cup (semi) finalists in the Netherlands and 12 young horse selection winners in the UK. In Scandinavia 4 horses have already competed and won at different levels and one has already competed at Grand prix. Several have crossed the Ocean to the United States and have yet to commence their career.
The organizers are promising a phenomenal event this year with a fantastic selection of horses. "we have been preselecting throughout Europe for months already and we are expecting an extremely high concentration of top quality horses at the selections in August" said co- organizer Craig Rawlins.
"Unfortunately we have had to scrap the Grandstand seating for 2007 in order to meet the demand for tables. We will still be able to accommodate the full 700 person limit that we set for ourselves 2 years ago only it will be at VIP tables as opposed to Grandstand seating.
Anyone interested in presenting a horse for the selections can contact Equine Elite. The Auction itself is scheduled for Saturday the 27th of October at Academy Bartels in Hooge Mierde, The Netherlands, with trial rides commencing from the 2nd week of September(6 weeks before the auction!) Reservations for tables can also be made atwww.equineelite.nl