2007 Equine Elite Auction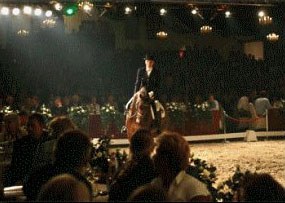 With the selection complete, horses in full training and visitors from all over the world gathering at Hooge Mierde, The Netherlands, the 2007 Equine Elite is ready to take place. Equine Elite has had a busy two months since the trial rides started on 1st September and the final countdown to the auction has started.
Holland's premier dressage auction will present its collection this coming Wednesday 24th of September at the Academy in Hooge Mierde. The presentation will start at 18.30h after which it will be possible to view the horses in their stables and ask any questions you may have. The bars will be open from 17.00 and live music will carry you on into the evening.
Entry to the presentation is free, but the Auction itself on Saturday 27th of October is a ticket event. It is promising, once again, to be a spectacular evening!