2008 Equine Elite Auction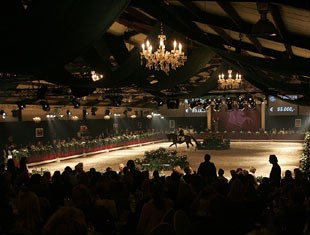 It is three weeks till the 2008 Equine Elite Auction and the horse collection has been announced. An exclusive group of young and trained sport horses is now available for trials.
Once again this year's horses  were selected by a panel, including "O" level judge Frances Verbeek (Holland), Peter Engel (Germany), Dutch team riders Laurens van Lieren and Imke Bartels, as well as international horse dealers Diederik Wigmans and Craig Rawlins and 6 test riders.
The collection ranges from 3 year olds and stallions due to go for the test in Ermelo in the Spring, all the way up to Prix st George and Grand Prix horses.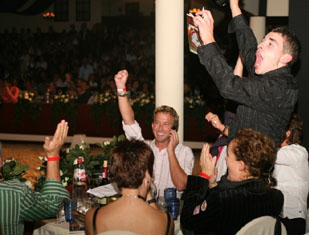 The official presentation will take place on Wednesday 22nd October 2008 and the Auction itself is on Saturday 25th October 2008 at Stal Korenbloem in Weert, The Netherlands
Equine Elite has no ticket sales at the door so it is important to make a reservation as the auction has been completely sold out every year since it started! A big difference between this auction and many others is the fact that the horses are available for trial rides a month prior to the auction. The publication of the individual vetting results in the catalogue is another noteworthy detail.
Reservations can be made on the Equine Elite website at www.equineelite.nl