German Dressage News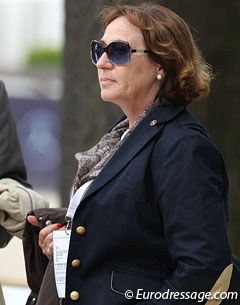 A brand new DOKR Dressage Selection Committee has been elected at the 2013 General Assembly of the German Equestrian Federation, which is taking place in Munster now.
No major changes have taken place, three persons were re-elected and only one position was filled by a new member.
The DOKR Dressage Selection committee is responsible for the selection of Germany's elite Grand Prix dressage team for all major continental and intercontinental championships
Chair of the committee remains to be Klaus Röser, flanked by re-elected persons Dr. Evi Eisenhardt and Elke Ebert. Resigning Ulrich Kasselmann has been replaced by the 44-year old lawyer Michael Klimke. Spokespersons for the riders are Hubertus Schmidt and Christoph Koschel, who  have already been nominated in February 2013.
Judge Eisenhardt is in charge of the juniors and Young riders aspect on the committee and not involved in the selection of the seniors.
Automatic members of the commitee are German team trainer Monica Theodorescu as well as Kerstin Holthaus and Heinz Schütte who play an advisory role as members of the German youth development
Photo © Astrid Appels
Related Links
Roeser to Be Re-Elected Chair of DOKR Dressage Selection Committee
Roeser Replaces Wassermeyer as Chair of the Dressage Selection Committee
Monica Theodorescu Appointed New German Team Trainer