Austrian Dressage News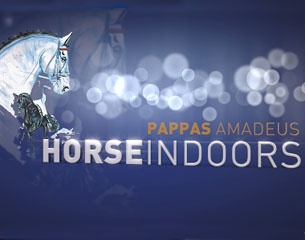 The Salzburg Pappas Amadeus Horse Indoors will become a World Cup station in 2015. FEI Dressage Director Trond Asmyr announced that the CDI 4* Salzburg, which is taking place this weekend, will become a CDI-W in two years.
"We have allocated the World Cup qualifiers for the next two seasons. We are in a position to do that because we have the fantastic support of Reem Acra, so we can plan ahead.  There will be an addition to the calendar in 2015/2016 when Salzburg, Austria will be a new organiser," Asmyr stated.
Frank Kemperman, chair of the FEI Dressage Committee, explained that the FEI regularly carries out a new bidding procedure for the Western European World Cup League and Salzburg was picked up through that system.
"We now did a bidding procedure and every European show had the possibility to apply," Kemperman told Eurodressage. "Depending on the Finals, it can be that the number of shows in Europe change. Furthermore the amount of stations depends on the co-operation of the sponsor."
Two years ago Mechelen and Frankfurt lost their World Cup status as the FEI decided to reduce the amount of Western European League world cup qualifiers. "An important item in the decision to allocate a CDI-W) is that there is no clash in date. Mechelen and Frankfurt did not re-apply," Kemperman added. 
The Salzburg Pappas Amadeus Horse Indoors is organized by Josef Göllner's company Horsedeluxe event GmbH and FEI Dressage Committee member Thomas Baur is the show director for dressage.
Related Links
CDI Salzburg Pulls Out of 2009 World Dressage Masters' Series
Victoria Max-Theurer Finds New Balance and Inspiration in 2012
Amy Stovold Builds on International Success in Salzberg
Hannes Mayr's Ellis Retired from Competition