Eurodressage F.O.C.U.S.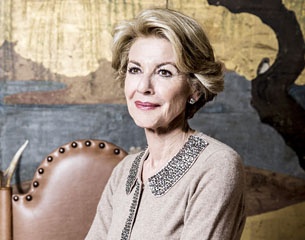 Susanne Michalke is an inspiration and trendsetter with her sparkling and innovative interior decoration for the real estate market. Her artistic eye for art direction of houses, corporate buildings and holiday homes has now expanded to equestrian properties, horse lorries and show management. Michalke's Daxau Style International brings soul to decoration projects, creating an atmosphere that is exclusive yet homely, exquisite and luxurious yet comfortable.
Behind every international dressage rider, there is a powerful support team, most often a parental one. German Grand Prix rider Victoria Michalke has recently been hitting the spotlight with a string of victories at the 2015 CDI Vidauban two months ago. Mum Susanne Michalke watched proudly on the sideline, but she certainly is no by-stander in the sport!
Susanne is a business woman of her own merit. A highly successful property developer and interior designer,  she has worked on numerous international projects, from developing private homes and holiday chalets all over Europe to the conceptualization and decoration of exclusive horse riding yards and horse trucks.
Michalke's company "Daxau Style International" is now aiming to attract clients in the international equestrian world as Susanne feels the time has come to share her passion for interior design, her ecclectic taste and profound knowledge of designer brands, antiques and beautiful art objects with customers who have the highest demands of making their homes exclusive and tasteful.
Cradled to Love Art and Design
Daxau Style International is Susanne Michalke's brain child and presents her skill and knowledge for interior decoration to a larger public. Susanne is well versed in art, architecture and design being nurtured by her art loving parents.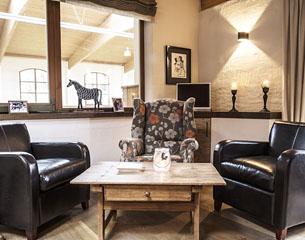 "Since I was a little child I have been interested in interior decoration. I grew up in a home full of antiques, so I was always surrounded by beautifully designed furniture," Michalke told Eurodressage. "I pursued the interest in interior design my whole life. I have been living the diction that Daxau Style International embodies since my youth. Thanks to my parents and our interior style back in the days of my childhood, my sensibility for colours and shapes and their aura of warmth and calmness was cradled."
Susanne attained a degree in Law at the Ludwig-Maximilians-University in Munich, but has worked as the owner of a real estate agency specialized in golf facilities and upmarket properties. She obtained fame and respect as a successful agent, because she was able to face lift properties and estates with her refined taste for interior design.
"With my real estate agency I embellished numerous listings as well as properties, such as the Margarethenhof. I also accompanied the building project there," Susanne explained. 
Susanne's love for horses and high performance sport came from her parents. Her father with a high-spirited show jumper and her brothers were Olympic sailors. Susanne mainly concentrated on playing golf, but also rode a dressage horse, which she had bought from Georg Theodorescu. She is highly supportive of her daughter Victoria's top level dressage career, which has brought her back in the middle of the horse scene.
A Daxau Style for All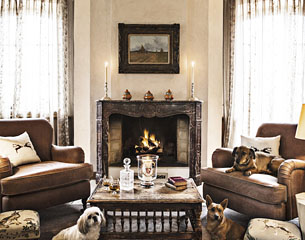 While the central focus of Daxau Style International lies on total projects, such as entire homes or equestrian yards, Susanne also loves working on smaller assignements like flats or horse transporters. She does not only work with high-end clients but can offer advice and inspiration to clients with smaller budgets.
"I really appreciate professional furnishing combined with lovely details, fitted to an unlimited or a small budget," she said. "Because I travel a lot for my business many different decoration elements cross my path. This search 'all over the world' provides me with the knowledge of a great range of products. I do not only look for products 'accidentally,' I also do focused searches. I go to New York or explore the flea markets in Paris. I try to find things at Ikea and at Hermès too, depending on the taste, wishes and budget of my customers. Furthermore I have really good contacts for purchasing at auctions."
Besides her addiction to perfectionism Michalke believes it paramount to infuse soul into a project. "No matter if we do big scale or smaller work, in the end it is important to design an object for living and not just for beauty. The living area has to be functional and has to please those who live in it for a long time," she said.
Ecclectic but Classy
Susanne describes "Daxau Style International" as a mixture of elements from different epoques and styles from all over the world.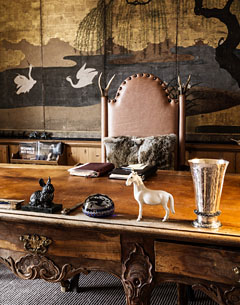 "Daxau Style symbolizes more than a specific style, even if it involves elements of the country style, the mediterranean style, etc." she explained. "The 'International' stands for the fact that the pieces come from all over the world. People should not associate Bavaria just with leather pants," the Munich based Susanne joked. 
Susanne loves matching antiques with modern design and she enjoys finding beautiful art objects at local markets that contrast but are in harmony with designer furniture.
"At my home I have a Chinese paravent next to two apothecary cabinets, Venetian chests and a baroque-dresser. To this I add modern art," she said. "In a kitchen there can be a wooden desk next to a Jawlensky. If it's not the place for modern art, it can also be a Monet. I like combining modern art with wooden furniture and also with unusual things, which do not really harmonize at first appearance. Through this combination of different styles you introduce tension into the interior style. I mix styles,  which I think fit together, even if some other people can't see the potential of harmony."
While clients in the equestrian world often lean towards "country style," Susanne will aim to lift their interior decoration to the next level.
"You can find certain elements of country style, but only as long as it makes a home comfortable and not too rustic," she said. " Depending on the style I design rooms with carpets or wooden floors. Depending on the geography, I use stone or tiles. It is important to me that the decoration creates a cozy, feel-good atmosphere with warm colours and lightning. These elements are most expressive."
Setting Standards and Trends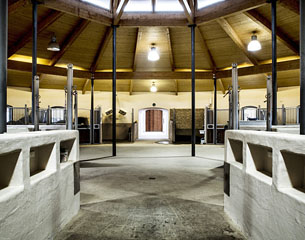 Michalke has set herself apart from her decorating colleagues by being an independent consultant not bound to designers nor companies.
"I have contacts to various enterprises I work together with and I am also willing to connect with new companies at my customers' request," she stated. "For every project I want to get to know the customers first. I ask them who they are and how they want to live so that I can create the perfect home for them. I don't follow a specific plan, it is individual every time. It is very important that the project matches the people who want to live in it. I particularly adapt myself to this and try to empathize with them."
Susanne aims for a classy look that corresponds with the life style of her clients. She will work within a budget provided to present the biggest range of possibilities to obtain a stylish home.
"I do much research to create a classy overall picture that corresponds with the life style of my customers. This is very time consuming and labour intensive as I really like taking the work out of my clients' hands. I also prefer to be involved with the preliminary work, like the installation of the electricity, and I pay much attention to detail, from embroidered bed clothes to dishes. The materials I use are very upmarket every time, but not tacky. They have to be aesthetic and harmonic and at the same time create a calm atmosphere. The colours are also very important. I can create something special for every budget, the price range is highly variable. It all depends on one's fantasy and creativity."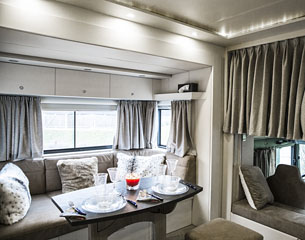 Daxau Style International is not just focused on interior decoration; for the past 30 years Susanne has also been known as the host and organizer of exclusive events on all business levels. Her goal is to make any type of event a memorable experience through personalized touches. 
"I have hosted more than 1000 events for national and international guests. Last month I did an international 3-day-event, for instance," she explained. "Every time I organize an event, the guests will remember it for a long time. My friends and acquaintances remind me of past events again and again, no one ever forgets them. I want my passion and abilities to be publicly accessible, whether it is for a house, a stable, a lorry or an event."
For more information and a portfolio, visit daxau-style-international.com