British Dressage News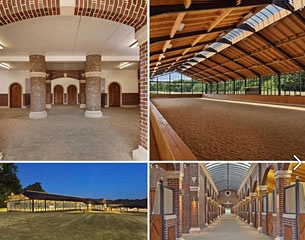 British Olympic team rider Fiona Bigwood and her husband, Danish Olympic team rider Anders Dahl, have sold their dream property Bourne Hill House to a show jumper and started a new renovation project at Brantridge Park.
Bigwood and Dahl were originally located in Bergisch Gladbach, Germany, when they bought Bourne Hill in Horsham, West Sussex, U.K.. Fiona wanted to move back to her home country to provide a British education for her three children so the couple had the entire manor house renovated and a state of the art equestrian facility built on the property completely based on designs by Anders. They transformed Bourne Hill into one of the most beautiful equestrian facilities on the planet.
It is nothing less than jawdropping that Bigwood has sold Bourne Hill House to start a new time consuming building project. Dahl confirmed to Eurodressage that they have sold Bourne Hill to a show jumper and will renovate Brantridge Park in Balcombe, West Sussex, U.K. into another top notch facility. The estate features a 19th-century country house, formerly one of the lesser royal residences.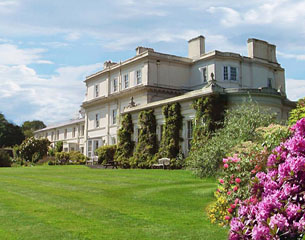 Brantridge Park dates back to the 19th century. Sir Robert Loder acquired the estate in 1849 and built the mansion by 1874. Princess Beatrice, youngest daughter of Queen Victoria, lived in Brantridge Park from 1919 to 1944. Most recently the house was divided into apartments, and operated as a hotel.
"I have always wanted to do another project, I love the design part of it," Anders Dahl told Eurodressage. "Because of travel distance to the kids' schools, we decided to sell Bourne Hill but it was a very hard decision as we have loved living there. It has been perfect for us as a family and the horses. The sale is finalized on Tuesday."
The couple has already moved out of Bourne Hill and relocated the horses at a small equestrian yard nearby Brantridge which they have also bought as there are no existing horse facilities at the new estate.
"We have bought another small stable with an indoor where we are going to keep the horses until we have finished the build at Brantridge.I will also redevelop that stable and then sell it after we have moved the horses. It will be very good fun to get them developed, I hope," said Dahl.
Related Links
Bourne Hill House: A Home for Happy Horses
Anders Dahl and Selten HW, Rare Partnership Harvesting Fruit of Success and More to Come
Good House Keeping: Finding the Right Balance in the Management of Dressage Horses