2017 Van Olst Autumn Sales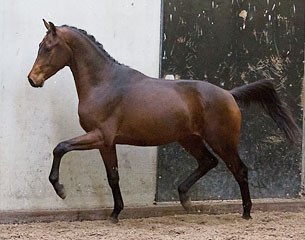 Dutch stallion owner Gert-Jan van Olst is hosting a small young stock auction on 18 November 2017 at his equestrian centre in Den Hout, The Netherlands. A hand-picked collection of unbroken and talented 2.5 year olds will be up for auction. This is your chance to buy a diamond in the rough with exclusive pedigree.
Van Olst Horses organises this autumn edition of the Van Olst Sales auction with a collection of approximately 20 geldings and a few mares, all unbroken and 2,5 years old. 
This stock reduction sale in Van Olst's well known breeding programme is organized in the lead-up to spring edition of the Van Olst Sales, during which saddle broken youngsters  will be auction
The 2017 Van Olst Autumn Sales includes offspring of Chippendale, Everdale, Fairytale, George Clooney, Giovanni, Glamourdale, Lord Leatherdale, Negro and Nespresso.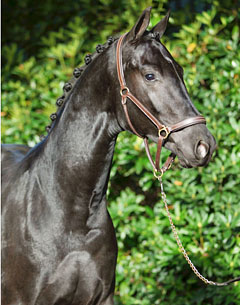 Presentation of the auction horses will take place on Thursday 16 November 2017 at 19.30. On Saturday 18 November the stables will be opened at 14h.00. The presentation will start at 17h00 followed by the auction at 19h00.
The entire collection of young stock up for auction in 2017 Van Olst Autum Sales can be viewed here.
Location:
Van Olst Horses
Terheijdensspoor 9
Den Hout, the Netherlands