Bits 'n Pieces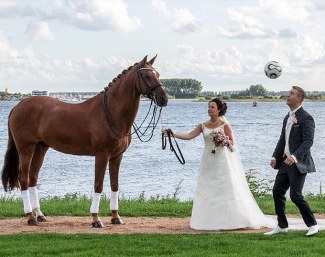 Dutch Under 25 team rider Jeanine Nieuwenhuis got married on 7 September 2018. The 23-year old Nieuwenhuis, who is based in Serooskerke, The Netherlands, wed her longtime boyfriend Jonathan Pleijte. Nieuwenhuis is the 2016 European Young Rider Champion and has been competing at Under 25 Grand Prix level since 2017.
After thirty years on the job, Dr Ingo Nörenberg retires as the breeding director of the Brandenburg-Anhalt breed society. Antje Lembke has been appointed to take over his position. Lembke used to be the managing director and breeding director of the Saxonian-Thuringia breed society, but now the 40-year old moves to Brandenburg. She is an eventing rider but also a breeder. Out of her mare Pandora (by Paradiesvogel) came the brood mare Sophie (by Samba Hit I), who then produced the successful dressage horses DSP De Sandro and DSP Farell.
Italian Grand Prix rider Riccardo Sanavio has become a first time dad on 5 February 2019. His girlfriend Nicole Stutz gave birth to a baby boy, Logan Reeve. The 28-year old Sanavio is based in The Netherlands and works as an assistant rider for Edward Gal and Hans Peter Minderhoud, succeeding Marieke van der Putten after she left for RS2 Dressage. 
The "interestingly" named Swedish international FEI Dressage pony Inspi(red) Justice has a new rider aboard. After representing Sweden internationally from 2015 till 2017 with Cecilia Bergakra Berglund, the 11-year old Welsh bred Inspi(red) Justice has become the new ride of the 14-year old Hannah Regosa. The pony draws its name on the company Inspi(red), which is a brand of the nonprofit organization (RED) fighting for a world without AIDS.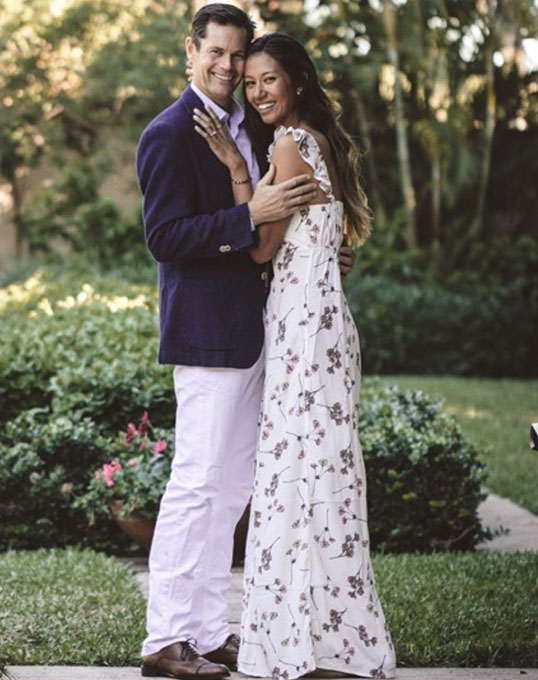 Philippine-American Grand Prix rider Ellesse Tzinberg and her fiancé, Danish show jumping rider and horse dealer Henrik Gundersen, are expecting their first child together. The baby is due late August. The couple has more reason to celebrate as they will get married on 18 March 2019 after a 15-month engagement. The wedding ceremony will also include a gender reveal moment. The 48-year old Gundersen has two children, Claudia and Casper, with his ex-wife Danish Grand Prix rider Mikala Munter. Tinzberg and Gundersen are based in Wellington, Florida. The past year the 27-year old Ellesse has been riding for U.S. show jumper Kent Farrington as well as keeping her now 19-year old Grand Prix schoolmaster Triviant fit. She is also training the 7-year old Villeroy Nord (by Vivaldi x Sandro Hit) as her future star.
Dr. Ernst Burandt passed away at age 91 on Saturday 9 February 2019 in Warendorf, Germany. Burandt was the former secretary-general of the German Equestrian Federation. He took up the position in 1972 and retired in 1991. He led the German Equestrian Federation through the reunion of East and West Germany in the 1980s. He was succeeded at the time by Hanfried Haring.
German Grand Prix rider Leif Hamberger is on the move again. Hamberger used to be the head rider at Gestut Tannenhof until 2017 when the owner's daughter Anja Plönzke decided to return home and take over his position. Leif moved to Gestut Nymphenburg, but only worked there for four months. He then relocated to Saarland. Reiter Journal reported that as of 1 March 2019 Hamberger will be renting stalls at the Heilbronn riding club at the Trappensee, from where he'll work independently. Hamberger began his professional education with Paul Schmid and worked for Ulla Salzgeber, Holga Finken and the Staff-Reitzenstein family before he got a long-term position at Tannenhof.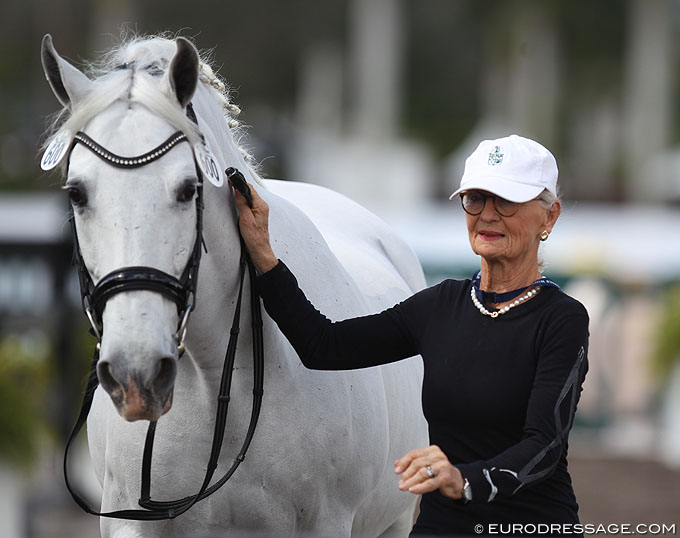 The First Lady of Wellington, Danish born American Grand Prix rider Janne Rumbough, has celebrated her 75th birthday. Based in Florida since 1972, Rumbough is a founder of the dressage show circuit in the state. She is a true Renaissance woman for dressage sport: she is honorary member of the United States Dressage Federation, she is still an active competitor on the international Grand Prix scene, she is the owner of former Danish team horse My Lady, she imported the renowned PRE stallion Gaucho III to the States, and is a founding member of the Global Dressage Festival in Wellington. 
American FEI dressage rider Dorothy Knocke Maxfield passed away on 17 February  2019. Based in Mobile, Alabama, Dorothy was a show organizer, dressage and eventing Technical Delegate, a dressage R judge, and an FEI rider. On 27 January Maxfield celebrated her 76th birthday.
João Filipe Figueiredo Graciosa, aka Dr. Filipe Figueiredon has passed away on 18 February 2019 at age 63. He passed one month after his brother. Dr. Figueiredo was a founding father of the Portuguese School for Equestrian Art (EPAE) and was head rider and director there for over 30 years till 2012. He was an certified veterinarian and breeder of Lusitanos.