Bits 'n Pieces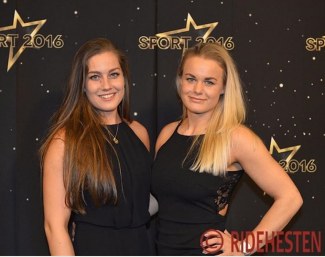 Golden retriever rescue dog Jingles has found a new job at Carl Hester's yard: bringing in the horses. Charlotte Dujardin posted the embedded video of him bringing in Valegro and added the caption "Jingles will want a pay rise at this rate."
Danish dressage team rider Cathrine Dufour has been nominated for the 2019 Danish Rainbow Award, which will be awarded on 3 April 2019. The Rainbow Award annually celebrates individuals who have distinguished themselves in society and made a positive impact on the LGBT community and environment.  
Former international youth rider Antoinette te Riele has become a first time mom to a baby girl, named Marie-Antoinette, on 27 February 2019. Te Riele married her long-time boyfriend Luc Claessens on 28 August 2018 after a short engagement. The Weert (NED) based Te Riele, who won gold at the 2009 and 2010 European Pony Championships on Golden Girl, rode her last international show 3 years ago, in December 2015, aboard Pimpernel. Antoinette celebrated her 25th birthday on 17 February.
Kim Schmid's 19-year old Grand Prix horse Theodoor (by Metall) will become a schoolmaster for the Israeli Sarah Bamberger. Schmid, who is expecting her first baby with boyfriend Daniel Mosterdijk on 1 May 2019, last competed her grey gelding internationally in June 2017. "He still loves to work and this way he can still take a little step back," said Schmid about Theodoor's second career as a Young Rider's horse for Bamberger. "He stays in our barn so he will still get our attention."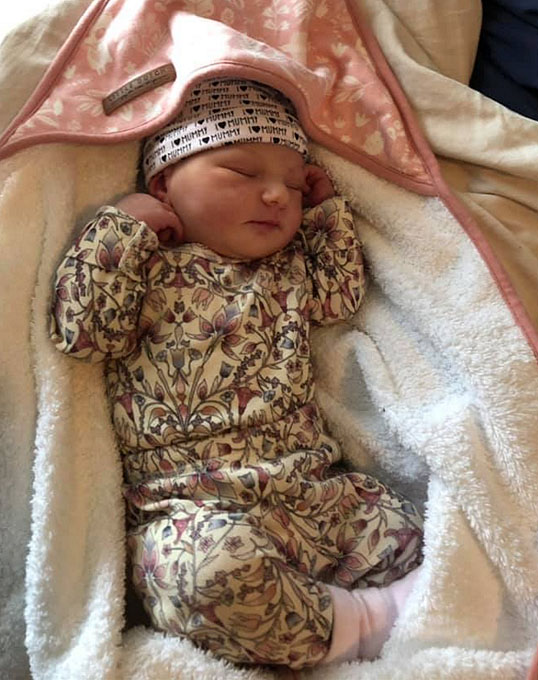 Belgian Grand Prix rider Delphine Meiresonne got engaged to her boyfriend of three years, Xavier Mortelmans. The couple got engaged on the Tracadero steps near the Eiffel tower in Paris on Valentine's Day 14 February 2019. Congratulations!
Dutch Grand Prix rider Katja Gevers and her partner, Australian Grand Prix rider Tristan Tucker, became the proud parents of their first child, a baby girl named Izzy Elin Tucker. The baby was born 14 March 2019 at 20h30.
Swedish Olympian Mads Hendeliowitz will be prosecuted for reckless drunk driving. On Saturday 23 February 2019 the rider had to do a breathelizer test (0.79 mg) and tested positive at 1.58 mg alcohol content in the blood. Sweden has a 0.2 BAC limit. The rider claimed that someone spotted him moving his car after parking it badly at the pub. Thirty minutes later the police came and escorted him to the station, where he had a positive alcohol test. The police confirmed to Tidningen Ridsport that witnesses saw Hendeliowitz drive behind the wheel and notified the police. The 37-year old rider will be prosecuted for "reckless DUI driving" which is the case when a driver has more than 1.0 BAC.
Donauruf, the 2012 Trakehner Licensing Champion, has resurfaced in public with a new rider. The Herzruf x Exorbitant xx stallion is bred by Veronika von Schöning and owned by Gestu Wiesenhof's Beata Conle-Hüttner. The stallion, however, is rarely seen at shows. He was first started by Killian Hüttner, but in 2014 he was briefly trained by Fie Skarsoe. Between 2015 and 2017 Polish Beata Stremler rode him at three regional shows. On 2 March 2019 Donauruf made another outing at the regional show in Hünxe under new rider Jochen Bender and the 9-year old stallion placed fourth in an M-level test.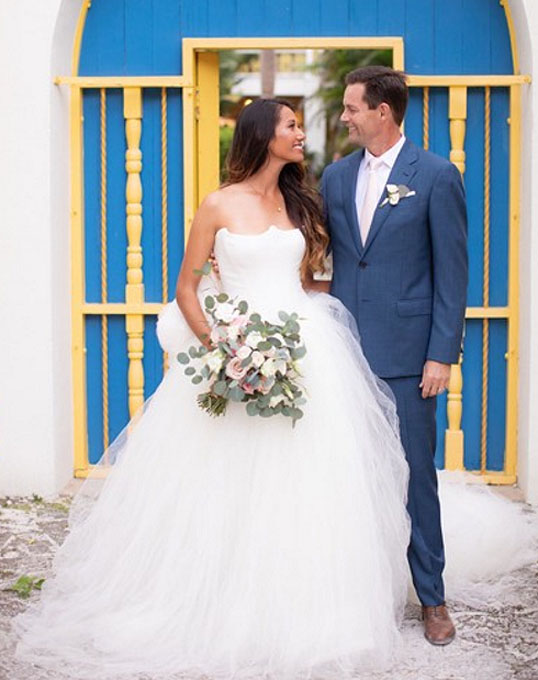 Philippine Grand Prix rider Ellesse Tzinberg (27) married her partner Henrik Gundersen (48) on 18 March 2019 after a 15-month engagement. The Wellington, Florida based couple celebrated their union with family and friends at Bonnet House in Fort Lauderdale, Florida. The cutting of the cake was also the gender reveal moment as the 27-year old Ellesse is pregnant with her first child. The couple  is expecting a baby boy at the end of August.
After two years working at Helgstrand Dressage, Spanish dressage rider Cristian Tudela Ruiz has decided to take up a position at Blue Hors stud in Randbol, Denmark. Lily Furado reported that Tudela has joined Daniel Bachmann and the Blue Hors team of riders a week ago.