2019 Van Olst Sales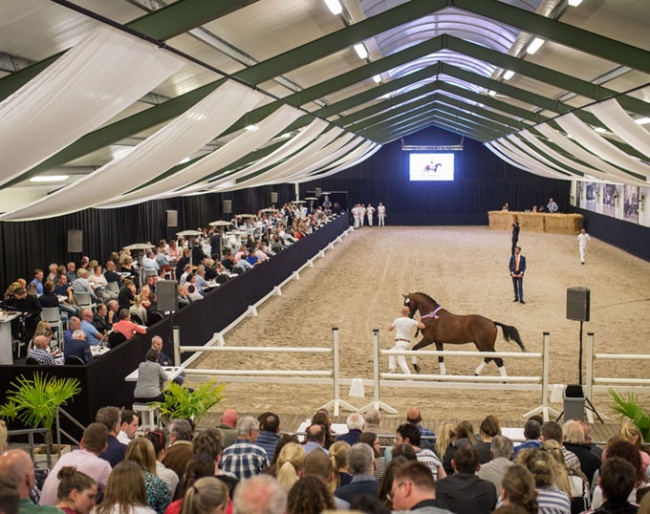 Loverdale W became the top selling horse at the 2019 Van Olst Sales, which celebrated its sixth edition on Friday 19 April 2019. 
The Van Olst Sales sold 30 mostly recently green broken young dressage horses which achieved an average price of 34,000 euro. 
Loverdale (by Glamourdale x UB40) was the best seller of the cllection, moving to the Czech Republic for 210,000 euro. 
"It's an exceptional amount for a 3-year old, but it's also an exceptional horse," said Sales organizer Gertjan van Olst. "We are super happy that our steady clients bought him. Generally we can say that people pay for quality."
Eight horses sold over 40,000 euro.  The small tour level trained Furst Romantico (by Furst Romancier) sold for 145,000 euro and will also move to the Czech Republic.
Legolas T (by George Clooney) found a new owner for 52,500 euro. Laptop (by George Clooney) and Jaguar (by Lord Leatherdale x Negro) both sold for 42,500 euro, Lucky Star (by Everdale x Sonique) fetched 34,000 euro.
Related Links
Crosby, Price Highlight of the 2018 Van Olst Sales
Fireball, Price Highlight of the 2017 Van Olst Sales
Kayenne M, Top Seller of the 2017 Van Olst Autumn Auction
Jefferson, Price Highlight of the 2016 Van Olst Sales
Halegro van het Trichelhof, Price Highlight of 2015 Van Olst Sales