Colombia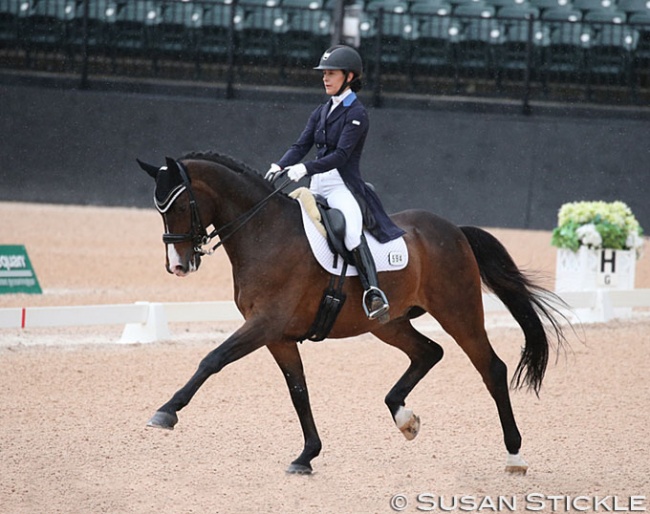 The Colombian Equestrian Federation has posted an updated version of its dressage team for the 2019 Pan American Games as no less than three combinations dropped out since the team had been announced.
The original team was named at the beginning of June and included Camila Uribe (Louboutin), Diego Perez (Casanova), Juliana Uribe (Salice Salentino) and Raul Corchuelo (Senorita).
However, the federation has now confirmed that both Camila Uribe and Diego Perez have dropped out and the first reserve, Marco Bernald (on Germany), is not able to substitute either. 
A new team has been composed which includes
Maria Alejandra Aponte - Equestricons Duke de Niro
Santiago Cardona - Espartaco
Juliana Uribe - Salice Salentino
Raul Corchuelo - Senorita
Canadian Shannon Dueck, who is Colombia's team technical advisor and Chef d'Equipe, told Eurodressage that "Marco, Diego and Camila all had to retire for different reasons."
"Thank goodness we had more reserves," she continued. "I'm actually really thrilled with the Team. Maria has been very good in tough competition in Wellington and Santiago and Espartaco looked really at their best in Bogota last weekend."
The 2019 Pan American Games are an important team qualifier for the 2020 Tokyo Olympic Games. The two top ranked teams, that are not already qualified, earn a ticket to Tokyo. The U.S.A has already secured a team spot at the 2018 World Equestrian Games so the other two spots are expected to go to Canada and Mexico at the Pan Ams.
Photo © Susan Stickle
Related Links
Colombian Team for 2019 Pan American Games Selected
Eurodressage Coverage of the 2019 Pan American Games