Hong Kong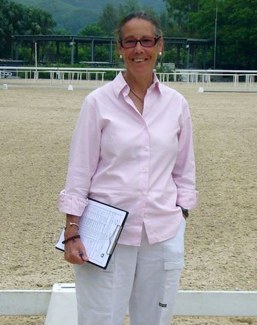 Hong Kong 4* dressage judge Alison King has passed away after a short illness on 2 March 2020. She was 69 years old.
Alison Pauline King became a 4* dressage judge in 2008 and a 5* para judge in 2013. 
She was also a 2* FEI steward for jumping, dressage and eventing since 2009. In 2016 she became the course director - steward for para dressage. 
King judged mainly in Japan, Australia, New Zealand and also joined a team of FEI judges on the FEI World Challenge. 
King became ill at the 2019 Asian Games in Pattaya, Thailand, and had to withdraw from judging the freestyle there. Soon after she cancelled all her judges duties scheduled for 2020 and stepped down fully from all the work positions she held. 
Alison was married to professor Nigel King, a pediatric dentist who also works as an FEI Steward in show jumping. 
Related Links
King Withdraws from all Judging Duties
Penny Castle Reigns Supreme at 2015 New Zealand Dressage Championships
FEI Announces Officials for 2014 World Equestrian Games
Baarup, Fore, Fransen-Iacobaeus, Lang, de Wolff Promoted to O-Judge Status
Shingo Hayashi Wins 2014 Japanese Dressage Championships