Russia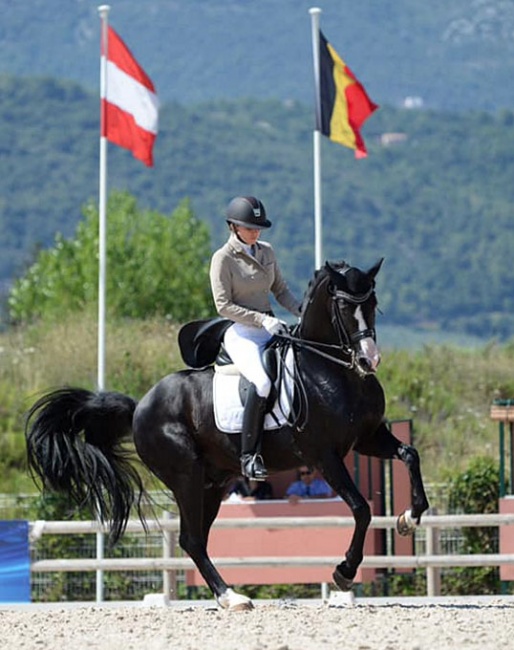 Russian Grand Prix rider Maria Klementieva was disqualified from competing at the 2020 CDI Lillestrøm after her groom was reported whipping one of Klementieva's horses in the stable.
The 2020 CDI Lillestrøm took place in Norway on 14 - 16 February 2020.
Russian Maria Klementieva was entered with two horses at this event: the 12-year old American bred Hanoverian stallion Doctor Wendell MF (by Don Principe x Sandro Hit) and the 9-year old Holsteiner gelding Champagner (by Catoo x Aljano). 
No Official Statement from Show Director or President of the Ground Jury
Eurodressage contacted Lillestrøm show director Eirik Berentsen as well as the president of the ground jury, Elke Ebert, immediately after the show for further information about the incident.
Both replied that official statements would be issued soon. Three weeks later, neither have forward with an official statement or detailed information about the incident, despite several requests. 
Disqualification, no Yellow Card
On 5 March 2020, the FEI confirmed Klementieva's disqualification to Eurodressage.
When asked why no Yellow Card was issued to Klementieva for "Abuse of Horse" as the "Person Responsible," the FEI spokesperson responded:
The President of the Ground Jury spoke to the Russian Dressage athlete Maria Klementieva immediately after becoming aware of her groom's behaviour and mistreatment of the horse. Grooms are not currently registered with the FEI, therefore we do not have jurisdiction to sanction the groom directly. Instead, the Ground Jury correctly advised the athlete that, as a result of this incident, she and the horse had been disqualified from competing at the Event. The athlete accepted the disqualification and also accepted that the actions of her groom warranted the sanction.
In doping cases, grooms are often pushed forward as the facilitator for "contaminating" a horse with medication or banned substances. However, it is always the rider who is considered the "Person Responsible" in such matters and sanctioned by the FEI.
According to the FEI in these cases involving a groom, the rider can not be held responsible. Therefore there was no Yellow Card, but disqualification instead.
Related Links
Scores: 2020 CDI Lillestrøm
World Young Horse Finalist Baccardi Sold
Champagner Sold to Russia