Die Alten Meister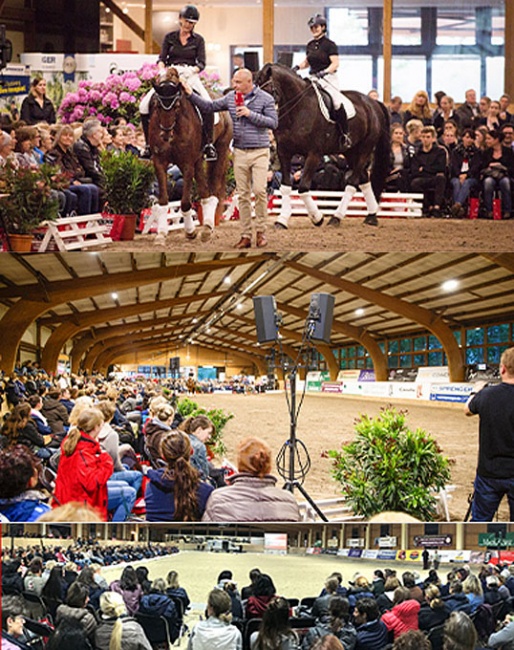 Frank R. Henning dedicated his life to horses, equestrian sport and his masterclass series, 'The Old Masters'. For him, horses always came first and the desire to educate, train and advance them in the best possible, most horse-friendly way has been the basis of the acclaimed clinics until today.
Frank R. Henning has been the face and mastermind of 'The Old Masters' for the past 25 years, but now the Horses & Dreams Entertainment GmbH will host the national event series at 13 different venues in 2020.  
"It was Frank's request that these clinics that have become so important for the equestrian industry would still be held after his death," wife Christina Henning emphasised. The Henning and Kasselmann families have maintained a close friendship for many years. So it seemed only fitting to use the contacts to the Kasselmann family and their network to continue on with 'The Old Masters'.  Ullrich Kasselmann comments,"It is a great honour to take on this wonderful event and continue the clinics in Frank's interest. A new presenter for the event that is set to start from 14 September 2020 has not been confirmed yet, but some promising discussions are already under way. 
"Together with Christina we are looking forward to the best possible implementation of the series this year under the circumstances," adds Francois Kasselmann, "Frank wanted us to develop this special event for equestrian sport together and continue to share the classical education of horses with all riders and horse lovers." 
Save the Date:  
14 September 2020 Bad Homburg with Helen Langehanenberg
21 September 2020 Winsen/Aller with Monica Theodorescu
22 September 2020 Schenefeld with Christoph Koschel
28 September 2020 Goch with Isabell Werth
29 September 2020 Salzkotten with Hubertus Schmidt
12 Oktober 2020 Chieming-Hart with Michael Klimke
13 Oktober 2020 Munich with Michael Klimke
26 Oktober 2020 Ankum with Monica Theodorescu
23 November 2020 Durmersheim with Michael Klimke
More information and registration forms are available at: www.henning-reitevents.de/die_alten_meister.html
Related Links
Frank Henning Died Unexpectedly
2016 Die Alten Meister Forum in Gossau - Wanted: Judges with Competence and Backbone
Diamonit, Price Highlight of the 2009 PSI Auction
Seven Awardees at the 36th Performance Sales International
Balkenhol Returns to the U.S.A. for Clinic on the Successful Development of Young Dressage Horses
Monica Theodorescu, Keynote Speaker at 2017 Old Masters Clinic in the U.S.A.
Jean Bemelmans, Key Note Speaker at 2016 Old Masters Clinic in the U.S.A.
Swiss Dressage Forum "Ride, Judge, Regulate: How to keep Measure?" on 23 April 2016
Winter-Schulze and Hess, Recipients of the 2007 Reiter-Forum Award
Syriana, New Grand Prix Horse for Mary Hanna