Belgium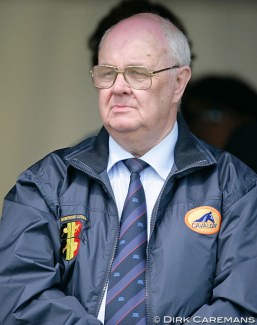 Belgian dressage official, show organiser and IDOC founding member Corry Verbocht has passed away on 18 June 2020. He was 83 years old. 
Born in Merksem, Belgium, on 11 March 1937, Corry Verbocht was a prominent personality on the Belgian dressage scene.
Together with international dressage judge Mariette Withages he founded the dressage club "Duke of Newcastle" in 1980 and organized top national dressage competition in Belgium. 
He managed the show offices of numerous internationals hosted in Belgium, including the Classic Castle cup CDI Schoten.
He served as a chef d'equipe for the Belgian youth teams at European Pony/Junior/Young Riders Championships from 1999 till 2009, as well as for the senior dressage riders from 2006 till 2009. In 2009 he resigned from the position. He was succeeded by Laurence van Doorslaer for the youth riders.
He was chair of the VLP Dressage Committee and member of the KBRSF Dressage Committee. He was also the first treasurer of the International Dressage Officials Club (IDOC) when the club was founded. 
"For many, years, Corry has been a great support for our officials club," said IDOC president Hans-Christian Matthiesen. "As our treasurer and from the beginning, he controlled our finances in a remarkable and efficient way. Corry was always ready to help where needed. He was a real horse lover and dedicated to Dressage. For decades long, he has run the show office of most of the CDI's in Belgium as well as the show offices of national and regional Dressage shows. He also has been, for many years, Chair of one of the Regional Dressage Committees. We will always remember this wonderful, supportive person who was above all a true friend."
Corry passed away at the Middelheim hospital in Wilrijk on 18 June 2020 after he was hit by scooter while hiking in the nearby heath.
He leaves behind his two children, Martine and Luc, his sister Liza, and seven grand children. His wife José Struys passed in 2013.
Photo © Dirk Caremans
Related Links
Corry Verbocht Appointed Belgian Chef d'Equipe
Laurence van Doorslaer Appointed Junior and Young Rider Chef d'Equipe
Belgian Team Selected for the 2007 European Dressage Championships
Belgian Dressage Certain of Participation at 2006 World Equestrian Games
Belgian AA Talent Plan and AA Talent Team Created