France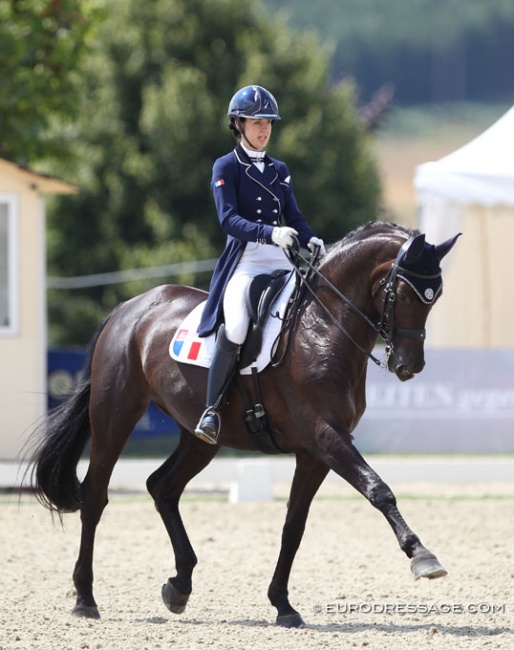 The French Equestrian Federation has announced four complete teams and two individuals that will represent France at the 2020 European Youth Championships in Budapest on 9 - 30 August 2020.
The European Championships for children, ponies, juniors, young riders and Under 25 riders were consolidated in one three-week Championship at Stable Unikornis in Pilisjazszfalu, 28 km north of the Hungarian capital of Budapest. 
Emmanuelle Schramm, Technical Dressage Director of the FFE, explained that the selection was based on past performance as well as two national shows - Macon and Pompadour.
French team captain Muriel Leonardi picked the following teams in the children, pony, JR and YR division; Senior Grand Prix team trainer Jan Bemelmans picked the Under 25 riders:
Children
Stella Briand – U2 Jass du Derby
Thanais Capelle Morosi –  Escortgirl Maupertuis 
Anna Dupuy Pelardy – Hilario Saint H
Eloise Thomas – Kind of Magic Fast
Pony Riders
Cassandra Rouxel – Under cover fast
Charlotte Monteilhet – Dinky Toy vh Bloemenhof
Laure Billy Beauté –  Robinson
Blanche Carre Pistollet –  Dazzling Kid d'Herbord
Junior Riders
Alexandre Cheret – Bamona
Mathilde Juglaret - Caporal de Massa
Ella Lostria – Bon Romantic
Mado Pinto – Hot Bit de la Gesse
Young Riders
Camille Audo – Behroez
Arthur Barthel – Bambino de Massa
Léa Bonifay – Fantastique 
Capucine Noël –  Soleil Noir vom Rosenhof
Under 25 
Rachel Bastady – Fandango d'Arx
Cédric Gallinard – Schero ZC
Photo © Astrid Appels
Related Link
Eurodressage Coverage of the 2020 European Youth Championships