Van Olst Sales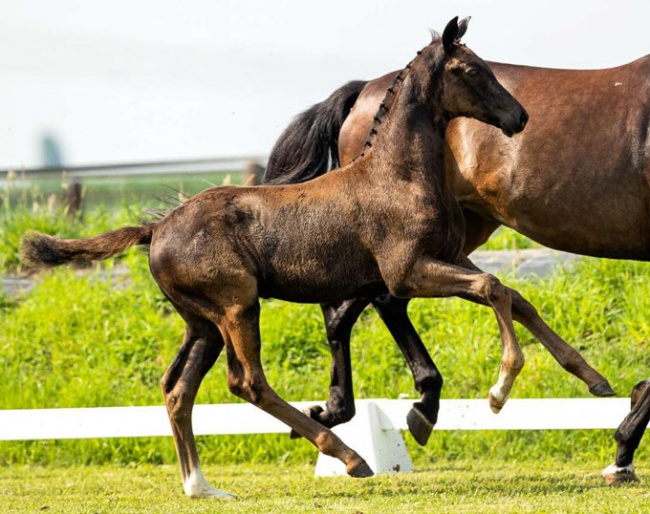 The bay colt Princeville JT became the best seller of the 2020 Van Olst Sales - online foal auction which concluded on Monday evening 3 August 2020. 
Princeville JT (by Kjento x Lord Leatherdale) sold for 32,000 euro to an American client. Americans also bought Peggy Sue (by Glamourdale x Krack C) for 16,000 euro.
The second most expensive foal was the filly Phelicity (by Kjento x Desperado), which sold for 26,000 euro to Germany. 
Filly Pippa d'Orlandaise (by Glamourdale x Indoctro) found a new home in Belgium for 17,000 euro. 
Filly Princess Ciree (by Kjento x Stedinger) moves to the U.K. for 12,000 euro
A Dutch buyer purchased Parmenides (by Glamourdale x Gribaldi) for 11,500 euro and filly Primadonna Lilly Rose JVR (by Kjento x Krack C) for 10,500 euro.
A Russian bought Populair (by Chippendale x Solitair) for 10,000 euro, while Swedish buyers secured Pablo V (by Giovanni x Tolando) for 7,500 euro
Thirteen foals were offered for sale in this auction. The average price was 13,800 euro. 
Related Links
Kjento Offspring Stands Out in 2020 Van Olst Sales Online Foal Auction
2020 Van Olst Sales Continues with Online Foal Auction - Unique Collection