The Netherlands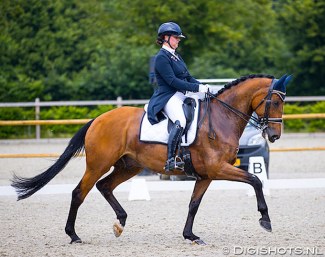 Carlijn Huberts has moved into the first reserve position for the Dutch Under 25 Team that will compete at the 2020 European Youth Championships in Budapest in three weeks.
Dana van Lierop and Karen Retera's Chocolate Cookie RDP were actually listed as the first reserves for the Dutch Under 25 team, but a breach in trust between the owner and the rider, have caused the pair from withdrawing from their reserve position. 
Retera told Dutch equestrian publication Horses.nl that "a few incidents have led to this breach in trust between Dana and I. There is a lot involved in being a team reserve and when push comes to shove, you have to be there for the team. Because of this breach in trust, I chose to end the process towards potential representation at the European Championships. I did not take this decision lightly. 
Carlijn Huberts was named second reserve by Dutch team trainer Monique Peutz. She will now be first reserve with her long-time equine partner Watoeshi.
Photo © Digishots
Related Links
Dutch Teams for 2020 European Youth Championships Announced
Eurodressage Coverage of the 2020 European Youth Championships