2020 Thurengeti Crawinkel Auction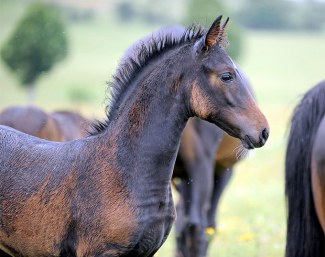 Thurengeti Crawinkel, one of the most exciting and boldest projects of sport horse breeding in Germany, will be hosting its seventh annual auction of foals and youngstock on Saturday 3 October 2020. 
A collection of 101 horses and foals will be auctioned. It includes foals, 3 and 4-year olds, dressage, show jumping, eventing and western bred.
This is a unique chance to buy an affordable horse that has been bred and raised in the best conditions, in total freedom in a herd, yet with a top performance pedigree for a career in sport or breeding. 
Thurengeti Crawinkel
The Thurengeti breeding project is unique in Europe. German bred sport horses live in total freedom in a natural reserve of 2500 acres. The project started 20 years ago and at the moment there are 700 horses and 700 cows living in blissful freedom and peace in the wild on this lush land in East Germany.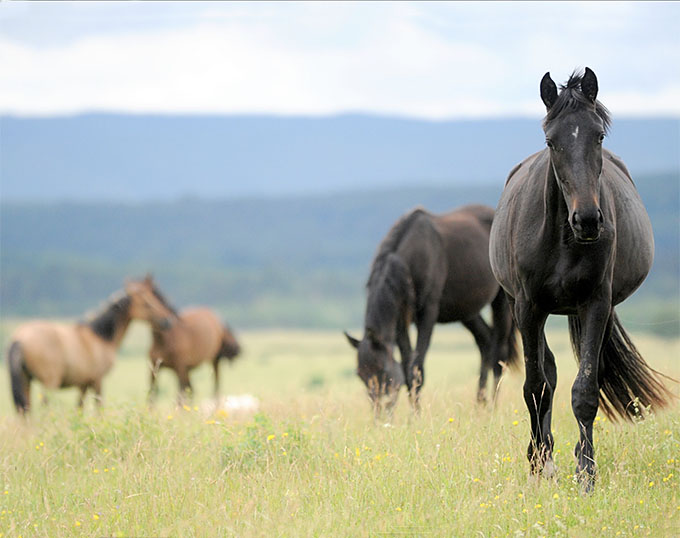 Based on natural selection, the strongest horses remain in the programme. Mares are hard on the legs, strong and healthy, standing at 166 cm height. Groups of horses live in areas stretching over hundreds of acres and have an allocated stallion for reproduction. One of those top stallions is Forrest Gump (by Florestan x Donnerhall x Pik Bube), which combines three of Germany's ultimate Grand Prix horse producers. After a successful career in sport, Forrest Gump is now living a life of freedom in the Thurengeti, breeding to his bands of mares. 
All foals have been DNA tested so their sire is verified. The sport foals are fully papered with either a Zangersheide (Z) passport or Anglo European Studbook (AES) passport .
The 2020 auction collection includes dressage, show jumping and eventing foals, as well as western foals. The dressage prospects are sired by Forrest Gump (by Florestan x Donnerhall), Formidabel (by Friedensfurst/T x Warkant), Mistral (by Millenium x Desperados), and Don Fürst (by Dinard L x Fruhlingstraum II).
German Professionals Choose Thurengeti Horses
German professional Grand Prix riders have seen the opportunity in investing in a Thurengeti bred dressage horse and are thrilled with the results.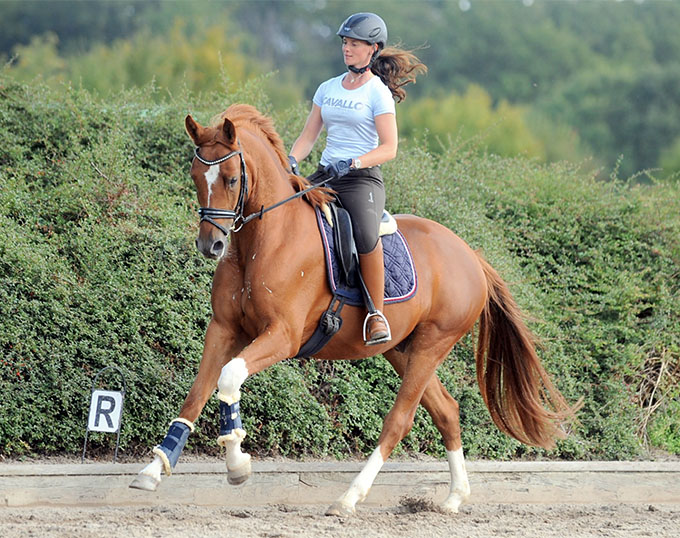 Grand Prix rider Jessica Süss received a present from her life partner Markus Hinzke, a Thurengeti foal, and has now started the 3-year old "Family Affair THC" under saddle.
Highly popular and respected Grand Prix rider Uta Gräf has no less than 9 Thurengeti horses in her barn, which she trains with her partner Stephan Schneider from the ground up. Hermine THC (by Dijon x Chopard) made her show debut in 2017 in the riding horse tests.
Concerns that the Thurengeti horses are too "wild" to handle are wiped off the table. "They have a special grounded character," said a Thurengeti aficionado. "They are in fact less afraid. When they come fresh from the field they are not so acquainted with people, but they are totally not spooky and very in touch with their surrounding. They are more grounded and bombproof."
Thurengeti horses are now making their mark as youngsters in sport in all three disciplines, dressage, show jumping and eventing, in Germany. 
2020 Thurengeti Crawinkel Hybrid Auction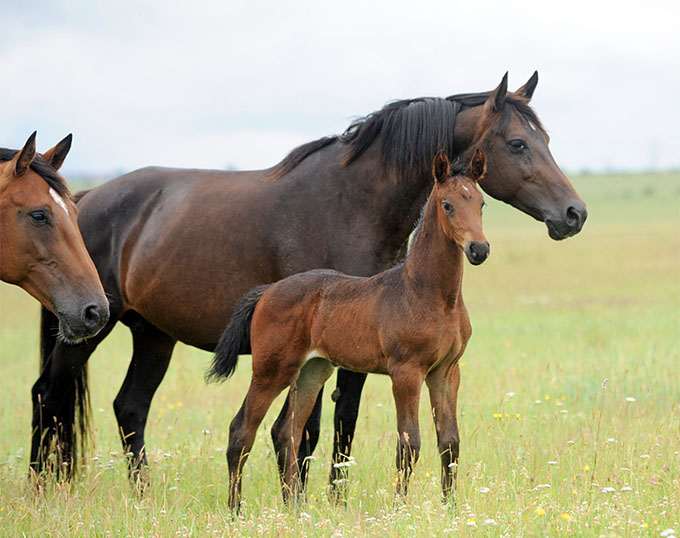 The 2020 Thurengeti Crawinkel auction is a hybrid auction: the actual auction event is on Saturday 3 October 2020 and starts at 14h00. Bids can be made on site, but also online.
Online bidders need to register online beforehand to get access to the auction website. 
Two live presentations of the auction horses will be held: the first on 2 October 2020 at 10h00, the second on the auction day, 3 October, at 10h00. 
The complete auction collected can be viewed here: www.mennraths.de
Location
Thurengeti Crawinkel
Gosseler strasse 25
99885 Ohrdruf OT Crawinkel
Germany
For more information contact Volker Rauf at Mennrath's auction house, an auction horse by horse people for horse people.
Acquired foals can continue to be reared in the Thurengeti project until they are ready to be saddle broken. Stallions can be gelded at your request.