FEI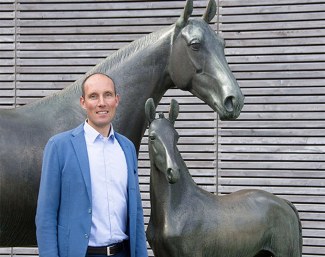 The FEI Board decided at its videoconference meeting this week to reallocate the 2021 World Championships for Young Dressage Horses to Verden (GER), although Ermelo (NED) was supposed to be the host.
"Following consultation with all parties involved, the Board agreed to reallocate the 2021 Championship to Verden," said an FEI spokesperson. "The 2021 Championship had originally been allocated to Ermelo (NED) for the three-year cycle, 2021-2023."
The Board has agreed to allocate the 2024 Championship to Ermelo, meaning that the Dutch venue will host the Championships in 2022, 2023 and 2024.
Corona Cancellation
After a four-year cycle in Ermelo, the "FEI World Breeding Championships for Young Dressage Horses" - as the event is officially called - returned to Verden in 2020, the original location where the format was founded in 1997. 
Verden would stage the 2020 edition but the corona pandemic forced the organizers to be creative and flexible. After much discussion and negotiation, the show was postponed to 9 - 13 December 2020 and would be an audience-free indoor competition.
Unfortunately with the second corona wave rolling over Europe, the organising committee was forced to cancel the show entirely at the beginning of December to great sadness of all dressage people involved. 
Great Happiness
The Hanoverian society, which organizes the WCYH at its headquarters in Verden, is thrilled to have been given a second chance to stage the event. 
"With great happiness we received this message right before Christmas that we get another chance at organizing a fun a WCYH," said Wilken Treu.
Related Links
2020 World Championships for Young Dressage Horses Cancelled
Negative Corona Test Required for All at 2020 World Young Horse Championships
All Systems Go for 2020 World Young Horse Championships, No Audience Allowed
FEI Changes Minimum Eligibility Requirements for 2020 World Young Horse Championships in Verden
It's Official! 2020 World Young Horse Championships to Take Place 9 - 13 December 2020
Ermelo Beats Verden in the Race for Hosting 2021-2023 World Young Horse Championships