Education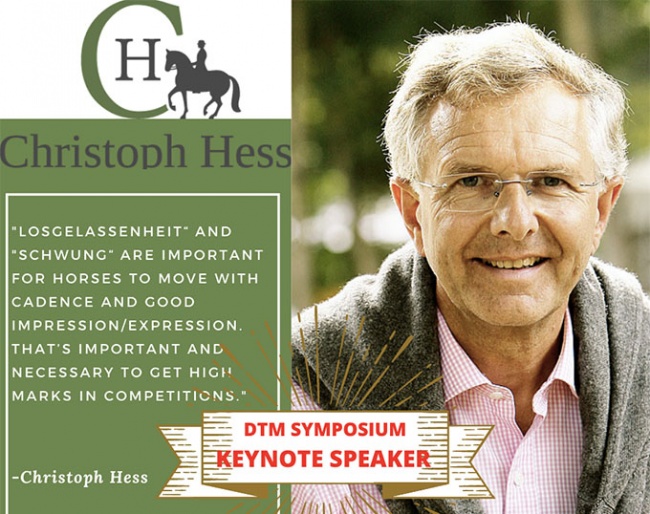 Today, biomechanics expert Dave Thind revealed the speaker topics for "Riding Forward Into The New Year," the online dressage symposium on Saturday 9 January 2021.
Sponsored by Passier and presented in collaboration with Dressage Today, the star studded panel of international dressage talents will speak on a variety of topics designed to provide dressage riders of all levels with the unique insights needed to create big changes in their riding for the new year.
Christoph Hess: Losgelassenheit and Schwung
Keynote speaker for the symposium and International Dressage and Eventing judge Christoph Hess stated, "I am excited to be part of this Symposium. In Germany we have our second lockdown. That's the best time to train and to learn online. The more the riders learn now the better they will ride and the more successful they will compete after the lockdown."
Hess will present on the topic of  "Tapping Into Your Horse's Nature for Powerful Movement: Losgelassenheit and Schwung in the German Training Scale Explained."
Shannon Dueck: the Flying Change
Canadian Olympic and World Cup rider Shannon Dueck will focus on the art of the flying change and the secrets of how you can improve your horse's natural canter.
Kim Gentry: Optimum Fit and Function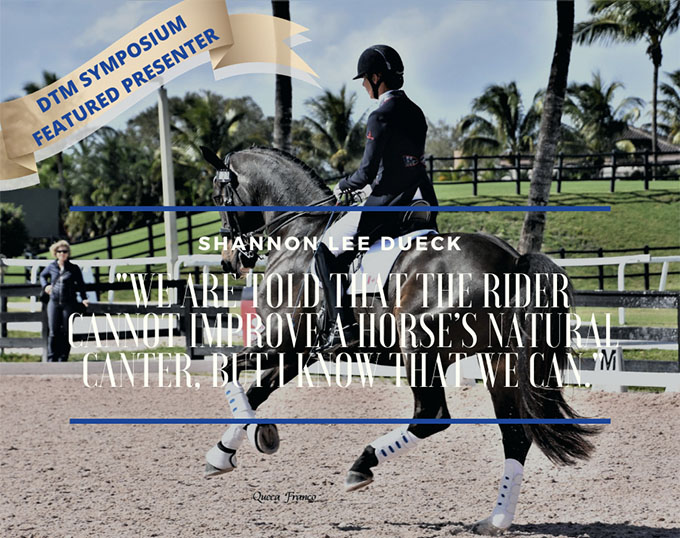 Australian Nations Cup team rider and bitting expert Kim Gentry will discuss the 4 keys to optimum fit and function for your dressage horse to ensure comfort, focus and ultimate performance.
Gentry stated, "As both a trainer and bit fitter I find bit fitting horses to be so fulfilling because I often see dramatic changes in horses that are significant steps forward in the horse's training or show career. I love seeing these horses and riders happier because of these changes."
Charlotte Jorst: The Power of Confidence
Danish born US Team and World Cup rider Charlotte Jorst will speak on the topic of, "The power of confidence in your horse." Jorst will reveal insight on how you can utilize the power of a positive mindset in getting your horse to reach your ultimate goals.
Jorst stated, "I'm so excited about this symposium. I love working with Dave and I'm excited to share ideas with such a great group. I love interacting with the horse community and learn from each and every one. This will be great!"
Suzan Oakley: Musculature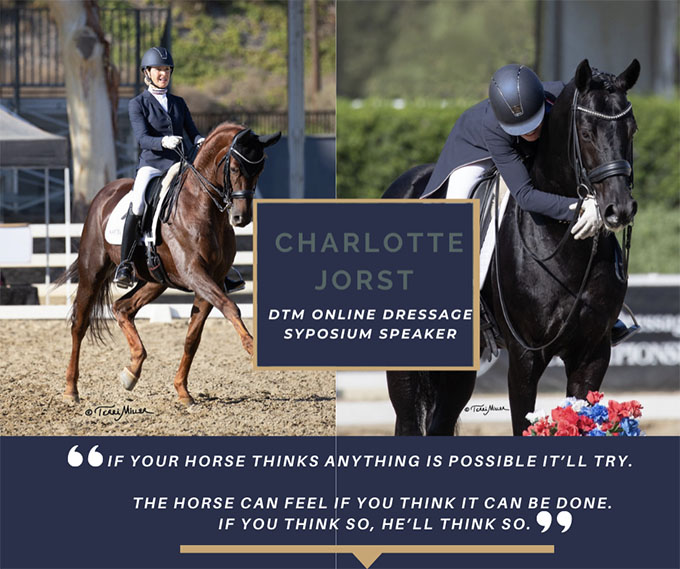 Renowned equine practitioner and certified ISELP expert, Suzan Oakley, DVM of Wellington Equine Sports Medicine will present an incredible look at what your dressage horse's changing musculature reveals about his training and how to tailor your horses fitness program accordingly.
Biomechanics expert Dave Thind will give attendees a virtual taste of Feldenkrais Movement for Riders through a short 20 minute lesson.
Register Online
For more information and to register visit here: https://www.davethindmethod.com/
For the latest news and information on the event follow Dave Thind Method on Facebook and Instagram.