Germany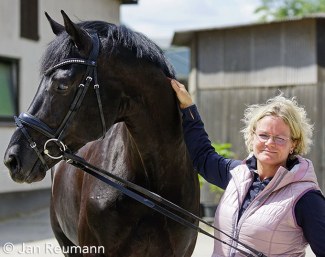 Katja Willers, a German professional dressage rider and co-owner of the renowned Kronenhof dressage stable in Langen (GER), has died unexpectedly on 28 December 2020. She was 47 years old. 
Kronenhof
Willers was a descendent of the famous Oppermann family that established the Kronenhof equestrian centre in Langen, near Frankfurt.
Her grandfather Joachim Oppermann acquired the yard in 1962 as an agricultural farm, breeding cows and pigs and cultivating grain, althought the land had already been purchased by his father in 1906. Horses followed in 1967 when daughter Elisabeth "Lis" Oppermann got the grey mare Hanna. The horse virus had arrived at Kronenhof and was passed on to the next generation. In 1969 the Langen riding club was established, in 1970 the indoor arena was built and from there the horse yard began taking shape. 
The stable hosted some of Germany's most high profile national dressage competitions. It all began with a small jumper show in 1972 but in the 2000s it became the Mecca of Hessian dressage sport. The Kronenhof in Langen staged qualifiers for the Bundeschampionate, Nürnberger burgpokal, Medien Cup (now Louisdor Cup) as well as the South German Professional Riders Championship.
Their last show was held in 2014 after which they quit with competitions. They were no longer able to break even hosting shows in the absence of enough sponsors.
Katja Willers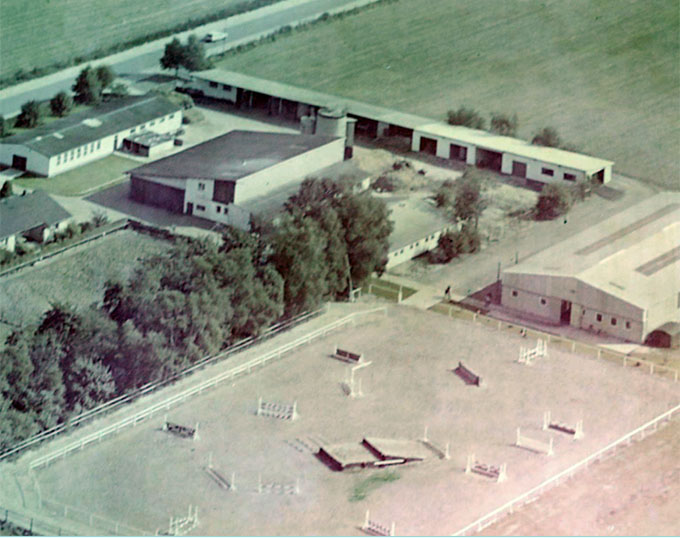 Katja was born in 1973 and grew up surrounded by horses at this ever growing and thriving stable managed by her mom Lis.
She had her formal training as a rider with Johann Hinnemann and Gerhard Pietsch, before taking over the daily management of the yard.
Katja led the famous Hessian Professional Riders Quadrille. She earned her Golden Rider Badge in 2017. One of her famous horses is Remy Martin Pur S (by Rubinstein x Gardegeneral). 
In 2020, Willers bought Paul Schockemohle's licensed stallion Zonik One (by Zonik x Depardieu x Le Matin x Classiker), bred by American Ann Kitchel. The last five years she had been competing the 16-year old KWPN bred Don Larnels (by Don Primaire x Larno), the 12-year old Hanoverian Del Arte (by Dancier x Frappant) and Zonik One with whom she rode her first and only show in Mannheim in June 2020.
A Triple Ending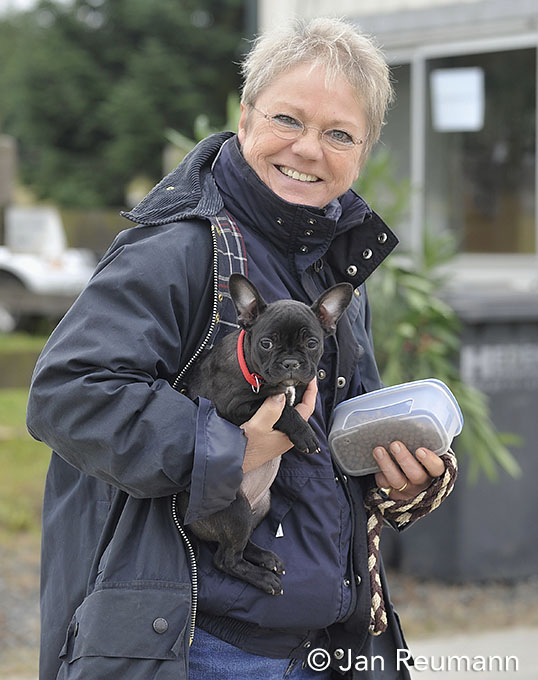 On 1 July 2019 Elisabeth Oppermann and her daughter Katja Willers signed the deed, selling their renowned Kronenhof property to the Federal Agency for Real Estate Tasks (Bundesanstalt für Immobilienaufgaben, BImA).
Kronenhof was originally based on the rural country side next to a forest. However, the ever growing Frankfurt airport crept closer over the years. Furthermore Langen city planning allowed the entire rural area to be fully built with commercial and business property, which by 2019 had completely encircled the yard.  Oppermann-Willers was owner of a large part of that area, which had been sold bit by bit. In the end the equestrian centre was encircled by corporate headquarters and industry.
The Federal Agency for Real Estate Tasks came up with an offer Oppermann-Willers could not refuse and it was the end of a four-generation agricultural business. The BlmA purchased the land and will lease it to the Paul Ehrlich Institute, the German institute for vaccines and biomedicine. A  415 million euro building with laboratories should be constructed there by mid 2021.
Kronenhof ceased to exist and Willers moved with the few horses she still had to a small yard near Frankfurt, training with Paul Schmid.
Sad Passing of Elisabeth and Katja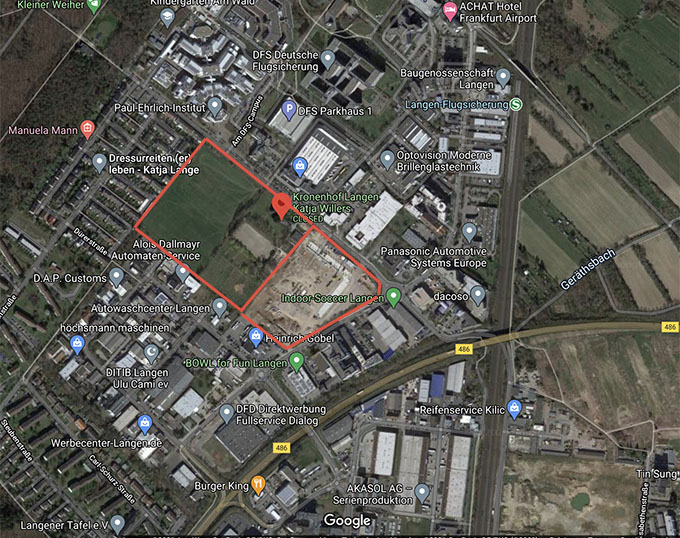 On 11 August 2020 Elisabeth Oppermann passed away at age 70.
In memory of Lis' sad demise the Hessian Professional Riders Quadrille rode a demonstration in her honour at the 2020 German Professional Dressage Riders Championships at Hofgut Kranichstein in Darmstadt in September. 
Four months later, on 28 December 2020, Katja Willers died unexpectely. Willers had struggled with her health the past few years but was on the road of recovery and cheerful about her future. Only hours after visiting her horses, she had an accident in her house and sustained a severe head injury. Sadly she was found dead the next day.
A small, private funeral was held with closest family and friends.
Photos © Jan Reumann - private
Related Links
Oldenburg Licensed Stallion Zonik One Sold
Double Win for Schneider at 2004 Heftrich Bundeschampionate Qualifier