Stallions at stud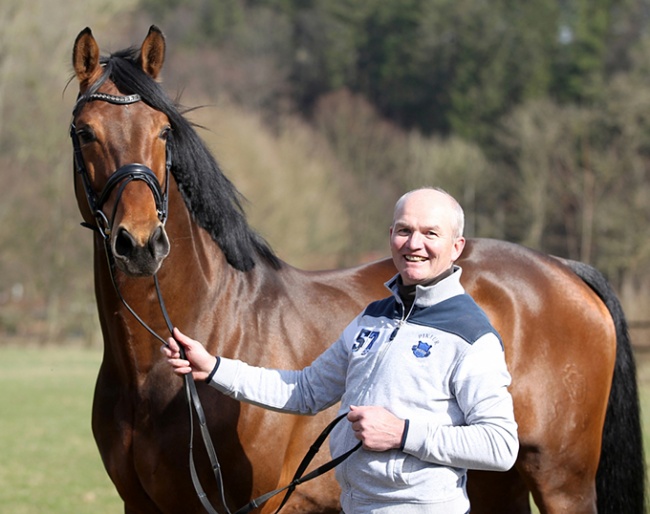 Make yourself at home: This year's stallion presentation hosted by stallion station Gut Neuenhof goes beyond the scope of a typical stallion show. Instead, the station's team is inviting breeders to get to know the stallions in a far more personal way.
Streamed live on 7 February 2021 at 18h00, Gut Neuenhof will present its 2021 breeding stallion roster with a digital "home visit" video. Don't miss it!
Digital Presentation of the Stallion Collection
The journey of this digital presentation starts at the training stable of show jumping experts Eva Bitter and Marco Kutscher where Cashmere, last year's reserve Bundeschampion is currently in training.
We then proceed to dressage rider Hubertus Schmidt's training centre, also known as "Fleyenhof", where the sires Cristallo I, Goldberg, Maxim, Vainqueur, and of course the outstanding dressage star Escolar move into focus.
At this point, stallion station Gut Neuenhof has an ace up their sleeve: To pay tribute to the idea of a personal meeting and a visit at home, a well-known equestrian journalist takes a ride on famous Escolar. This encounter will surely be a must-watch for many viewers.
"Visit at Home" of the Gut Neuenhof Breeding Stallions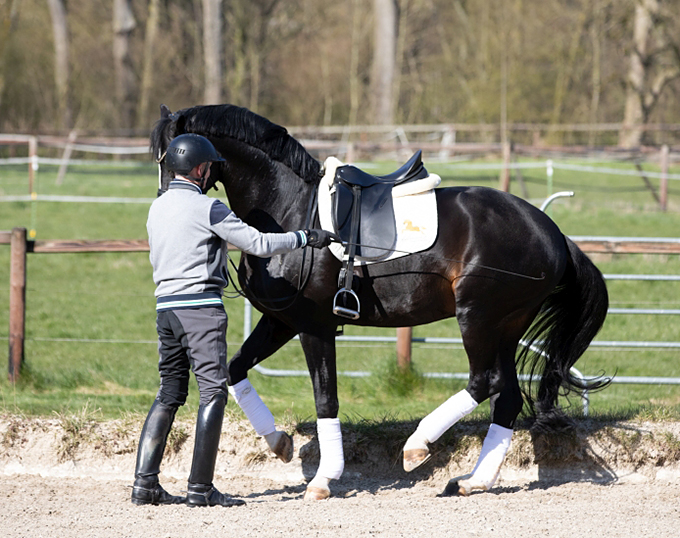 What are the specific hereditary qualities that distinguish the sires? What character traits and strengths are their dam lines known for? These important questions that are crucial for many breeders will be answered as well.
Interviews with the stallions' breeders and the stud station's team serve to deepen the impression of stallions such as Caressini, Cashmere, Cristallo I, Estobar NRW and shooting star Vainqueur. Of course, a glance at their offspring is also part of the digital experience.
The "visit at home" is concluded with a quick glance on the upcoming show season and its goals such as the Bundeschampionate, the Louisdor Cup and the Olympic Games.
Online Stallion Presentation on 7 February 2021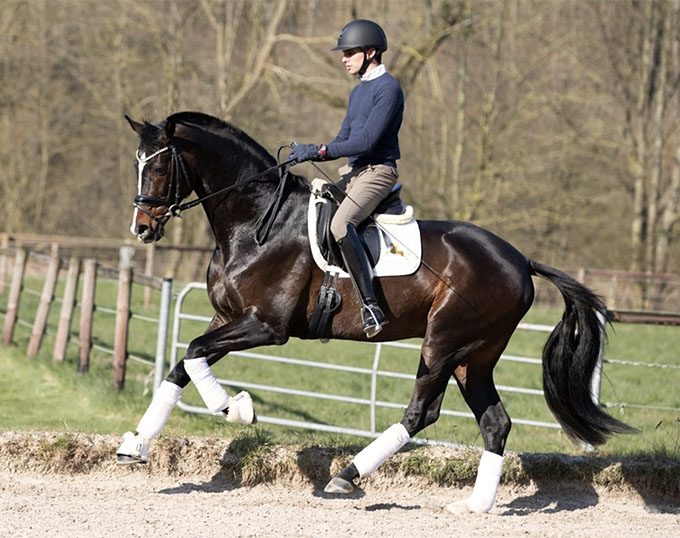 The team of stallion station Gut Neuenhof invites all interested breeders to experience this personal presentation and visit the sires digitally.
The stallion presentation is free for everyone and will be broadcast by www.clipmyhorse.tv on Sunday, February 7th, at 6pm.
Discover the 2021 stallion roster of Gut Neuenhof at www.gestuet-neuenhof.de