Japan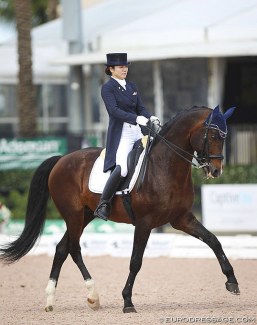 The Japanese equestrian federation will be picking its team for the 2021 Tokyo Olympic Games as a special selection event on 7 - 9 June 2021 hosted at Equestrian Centre La Sandry in Courrière, Belgium.
The selection event will be a mock competition with arrival on 7 June with a vet check, doping test and draft of the starters lists On 8 and 8 June the riders will compete in a Grand Prix test and will be judged by a panel of 5* judges, and for impartiality's sake none of those judges will be officiating at the Games. 
Most of the top Japanese team contenders are based in Europe. A minority is currently competing in Wellington, Florida, while others are stuck in Japan due to Covid-19. 
A group of 15 to 20 combinations, which have achieved their MER scores, is expected to compete at the selection trial in Belgium. The riders will go head-to-head against each other to battle it out for one of four highly coveted team spots, including the reserve place.
The Japanese equestrian team is supported by team trainer Christoph Koschel and chef d'equipe Minako Furuoka, a former 5* dressage judge, who has replaced Shinichi Terui in this position. 
In 2016 Japan selected its team in a similar way with a trial hosted at Hof Kasselmann.
The 2021 Japanese Olympic team will be announced after the selection trial. From there the selected horses can go into quarantine in Aachen, Germany. They will fly to Japan from the Charleroi airport in Belgium. 
Related Links
Japanese Dressage Teams Honoured at 2019 Japan Equestrian Federation Gala
Japanese Team for 2018 World Equestrian Games Selected
Kuroki and Toots Win Japanese Selection Trial for 2018 Asian Games
Japanese Team for 2016 Olympic Games Selected
Japanese Olympic Selection Trial Scheduled for 1 - 2 June 2016 in Hagen