Germany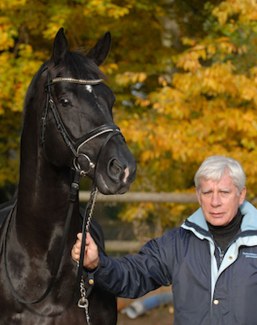 The German court has cast its verdict and Paul Schockemöhle is the sole and exclusive distributor of Totilas' frozen semen. 
Semen of the 2010 World Champion and 2009 European Champion Totilas will continue to be offered and sold exclusively by Paul Schockemöhle Hengsthaltung GmbH. This was decided by the court.
Paul Schockemöhle filed a lawsuit against Totilas' previous owner, the Dutchman Kees Visser, who had offered his remaining stock of the Totilas' frozen semen through the Holstud reproduction centre.
Limited Supply of Semen
Totilas died on 14 December 2020 at the age of 20.
For the 2021 breeding season Visser announced that he would be selling his remaining stock of frozen semen, collected in 2010 before the sale of the stallion to Paul Schockemöhle, via the Holstud reproduction centre at 3,750 euro per breeding. 
Schockemöhle purchased Totilas in the autumn of 2010 and had been selling his semen since then. He filed a lawsuit against Visser, when the Dutchman began advertising his frozen semen. 
Interim Injunction
The 5th Civil Chamber of the Oldenburg Regional Court now upheld the plaintiff Paul Schockemöhle and issued an interim injunction against Visser.
In Germany alone, the black stallion has produced 28 licensed sons and 36 award-winning daughters. Many of his offspring are already successful in the dressage ring, such as the Burgpokal winner and Grand Prix winner Total Hope OLD and the Burgpokal fourth placed Top Gear OLD, both of whom are also stationed at Paul Schockemöhle. Totilas' offspring are now breaking through at Grand Prix level with horses such as Toto Jr, Total U.S. and Go Legend.
Visser can appeal the decision.
Related Links
Schockemöhle Sues Kees Visser over Totilas' Frozen Semen
Holstud Decides on Price Totilas' Frozen Semen, Insemination Via ICSI, Partial Gestation Guarantee
Holstud Offers Totilas' Frozen Semen for 2021 Breeding Season