Training Your Horse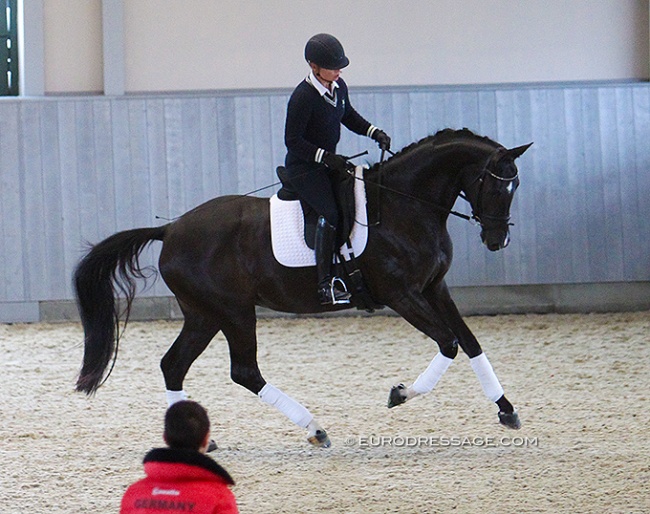 Brett Parbery, an Australian Grand Prix rider and 2018 WEG team rider, recently shared this post on his facebook page with the following words of wisdom.
Aesthetics vs Effectiveness
My father, who is possibly my biggest critic (apart from me!), has always drilled into me that when you sit properly on the horse, you ride the horse well.
What do you think? I tend to agree... yet disagree.
Dressage isn't purely a class of equitation. You can be a little untidy or unorthodox in your style, but if you're an effective rider you'll get the horse to go really well.
Think about Isabell Werth. Not the most still or perfect riding position, but the best dressage rider in the world!
Let me tell you that you can look the part on the horse, but be quite ineffective. How do I know? That was me! I was entirely ineffective for the first couple of years in my dressage career. To this day, my primary goal as a rider is to become more effective in the saddle.
Having said that, dressage is a visual sport, so we can't completely ignore our position, especially when we are in front of judges.
What I'd love you to think about is effectiveness first, aesthetics second. Don't obsess over sitting perfectly still.
Instead, get yourself busy with implementing a crystal clear training system with your horse, in which every aid has a clearly defined purpose and in which you're training the horse, not just riding. And then, through that process you can reach a point where you look like you're doing almost nothing in the saddle, because you ARE doing almost nothing in the saddle.
I hope this gives you some food for thought this week!
Photo © Astrid Appels
Related Links
Brett Parbery, Working Hard to Become a Better Rider
Brett Parbery Loses ride on Terry Snow's Grand Prix Hopeful, Spot On
Brett Parbery Leaves Terry Snow's Willinga Park
Megan Bryant to Substitute for Injured Brett Parbery at Willinga Park
Brett Parbery's DP Weltmieser Sold, Three New Horses in the Barn
Parbery Wins 2009 Australian Dressage Championships