History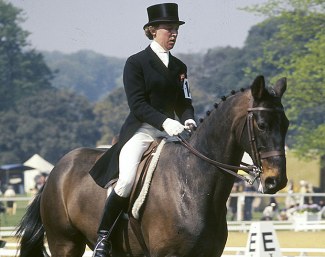 Six days ago, Eurodressage reported the sad passing of British Olympian Sarah Whitmore, who died peacefully on 27 March at age 89.
British Dressage wrote a tribute to Sarah, who was a trailblazer for British Dressage and a mentor and trainer of numerous international dressage riders
Sarah Whitmore (1931 - 2021)
From Edenbridge in Kent, Sarah played a huge role in the careers of many British riders, as well as competing at Olympic level herself, and is an integral part of our country's dressage history. Sarah represented Great Britain at the 1976 summer Olympic Games in Montreal on 'Junker', achieving 22nd place individually and eighth in the team competition alongside Jennie Loriston-Clarke with Kadett and Diana Mason with Special Edition. She also was a member of the International Dressage Trainers Club and an international judge.
Throughout her life, Sarah mentored and shaped young riders, starting with her beloved nieces Biz Womersley and Kate Brookes-Smith on home grown ponies, though they'd occasionally find themselves competing at Pony Club events on one of Sarah's top horses! She trained international riders such as Laura Fry, Clive Halsall, Paul Hayler, Vicky Thompson-Winfield, Julie Hugo, Rebecca Hughes and many more who worked for her at her farm, Hilders, in Edenbridge, Kent.
Her years at Hilders, under the tutelage of Sarah, was a pivotal time for the late Laura Fry. Laura became a working pupil for Sarah in 1986 and a year later bought, from Belgium, the chestnut gelding Quarryman with whom she achieved success at the very top of the game. In 1991, Laura and Quarryman were selected for the European Championships where the team finished tenth, and they won the national Grand Prix title that same year. They were selected for Barcelona Olympic Games in 1992 where the British team placed seventh, and a year later, helped make British dressage history as part of the silver medal-winning team at the 1993 European Championships in Lipica, Slovenia.
Hilders Farm
Sarah was born at Hilders Farm on 9 August 1931 and, having never married, remained on the farm her entire life. With her brother Roger, she grew up in a hunting family, walking hound and beagle puppies for the Old Surrey and Burstow Hunt.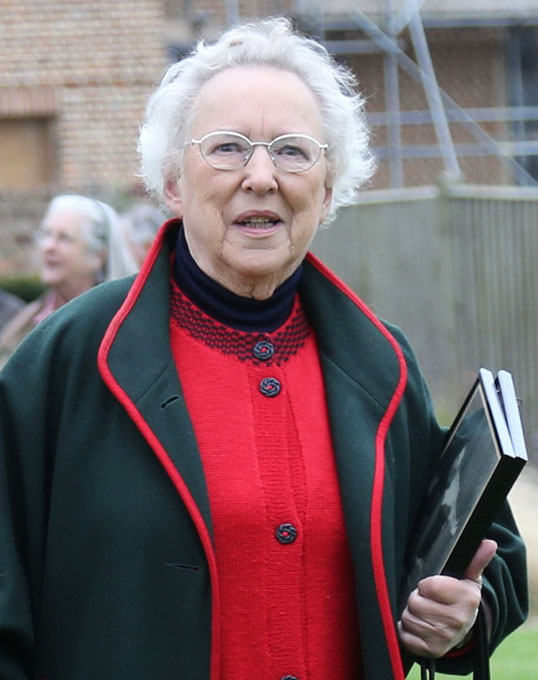 Her father, Searle Whitmore, owned the Edenbridge Tannery and when hunting commitments permitted, she worked at the tannery sorting the hides for the Northampton shoe trade.
Smokey was the pony that sparked her love of riding. As a young girl, she would often put the pony on the train at Edenbridge to go hunting with the Southdown and Eridge. She began her career as a three day eventer, with Mannekin - a reserve horse at the Tokyo Olympics - but after breaking her back in the water at Burghley, she turned her attention to dressage and this is where she excelled.
Trained by her resident teacher, Franz Rochowansky "Rocky", formerly Oberbereiter at The Spanish Riding School in Vienna, she reached the highest echelons of the sport, at the same time learning the training principles that she'd impart to her many pupils. She was a member of the International Dressage Trainers Club and continued to teach well into her 80s.
"From her own Olympic debut to the success of Laura Fry and the many young riders she mentored, she played such a big part in so many people's lives in the equestrian world," says FEI Supervisory Judge, President of the International Trainers Club and former BD Chairman, David Hunt. "Her friendship and honest, outspoken voice will be sadly missed."
Sarah was a spirited character, never afraid to say exactly what she thought. She was an inspiration to many in mentoring and teaching and she will be terribly missed. It is the end of an era and the legend that was Sarah Whitmore.
Text © British Dressage - Photos © S.A. Thompson/BD - private
Related Link
British Olympian Sarah Whitmore Passed Away