Breeding Services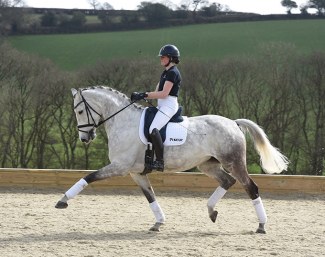 A unique concept that enables prospective clients from all over the world to design and breed their own dream dressage horse.  Choose from a selection of world-class competition mares and combine with any stallion of choice through Elite Stallions.
Tailored embryo purchase provides the opportunity to breed from a selection of world-class proven competition mares, without having to buy the mare itself. Prospective breeders can then combine their mare of choice from a range of over 500 of the world's best stallions from across Europe, to breed their own tailored dream dressage horse.
The entire insemination and embryo process is overseen by world renowned Equus Vets, and led by their stud specialist Irma Rosati, MRCVS.  Equus Vets boast outstanding conception and pregnancy rates.  They can then provide a high quality recipient mare for transfer.
Expert advise is on hand throughout the process, from the initial mare selection, through to the most complementary stallion choices, and the insemination process, is all taken care of by a team of specialists.
Sports Mares for selection: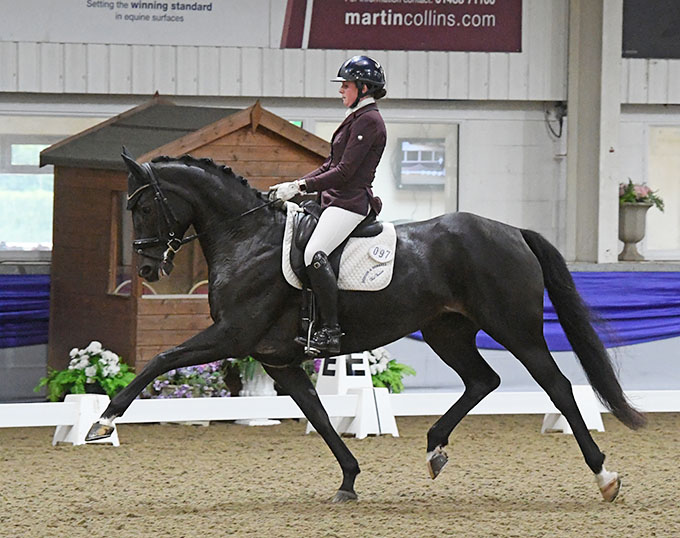 Newton Domino is a triumph of British Breeding from a long line of champions. She is competing at Grand Prix and has already produced a three year old gelding and has two more exciting foals due this year. She is a combination of the world's most proven bloodlines which allows the breeder to use the most exciting modern stallions to create their future sport horse.  Video here - pedigree here
Habouche is an exciting young mare of the very highest quality working at Grand Prix level. She has already won regional championships and at the High Profile Show in Keysoe at Prix St Georges.  Her father Ampere has already produced several Grand Prix horses and her mother line, going back to Sydney is showjumping blood giving the dressage breeder plenty of scope to use most of the top stallions. Habouche has proved very fertile giving four exciting foals by embryo transfer already with  another one due in 2021. Video here - pedigree here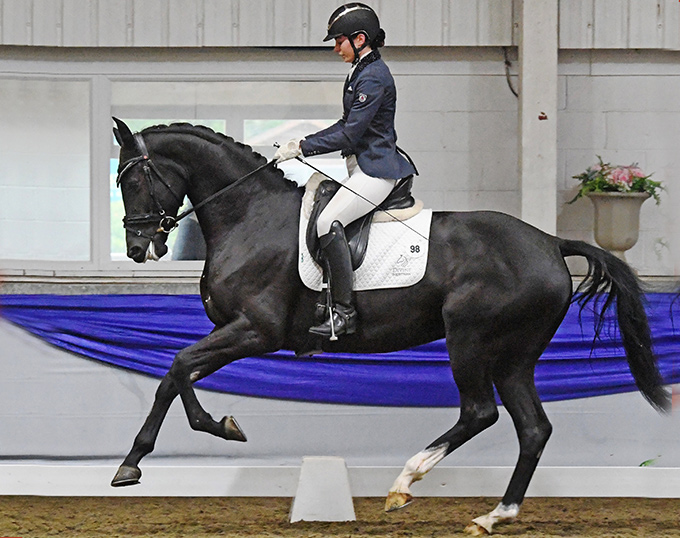 Tosca Too is an extraordinary mare who shares a mother with the double World Champion Don Davidoff and her father Grey Flannel was the champion of his licensing. Her siblings have sold in excess of 1 million in dressage horse auctions. She is currently being carefully developed towards Grand Prix. She has successfully given four embryos already including an exceptional Elite colt by Baron who is being retained for licensing. Video here - pedigree here
Tiger was the highest placed four year old in the British Dressage National Championships in 2020. Her motherline is exceptional, having already produced 'Starbucks' a silver medal winner at the Pan American Games. Her father, Blue Hors First Choice is a combination of two of the most proven bloodlines, Jazz and Negro. Tiger has proved very fertile and is aimed at the World Championships for Young Horses in 2021.  Video here - pedigree here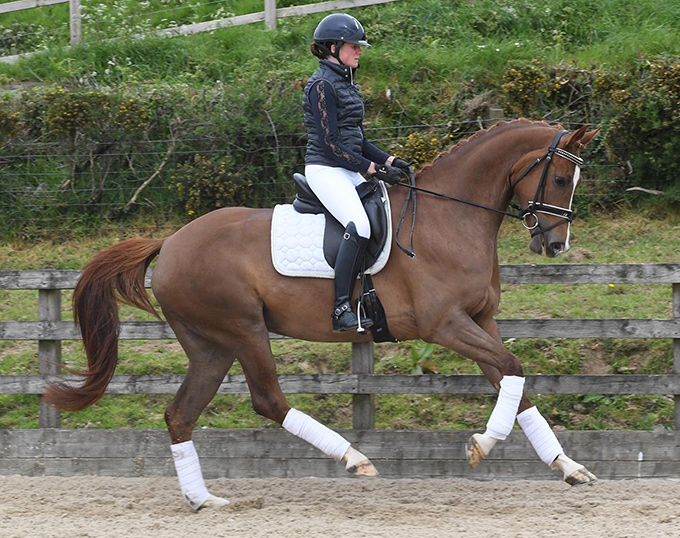 Newton Freya is an exceptional mare from World Class bloodlines. She is a career  broodmare and out of the same legendary mare 'Claire' as the international Grand Prix mare Woodlander Dornroschen who in turn is the mother of double world champion Woodlander Farouche. Freya is very fertile having produced many incredible Elite foals by embryo transfer some of which have been sold to international Grand Prix riders.
Newton Flexitime is a stunning young mare by the Oldenburg Licensing champion Furst Romancier and her mother, by Vivaldi is a blood sister to the dam of international Grand Prix Stallion Dream Boy. An Elite foal herself and she has already produced seven outstanding foals by embryo transfer some of which have been sold to Grand Prix riders worldwide. Pedigree here
For more information about tailored breeding, visit www.elitedressage.co.uk
Related Links
Elite Dressage and Newton Stud Join to Create Horsey Heaven in Mid Devon
British Breeders Braving Brexit
Dynamic Dream foal at Newton Stud