Germany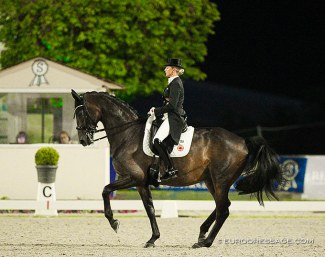 The 2021 CDI 4* Hagen at Hof Kasselmann on 21 - 25 April is boasting such a stellar line-up of dressage All-Stars that one were to believe it is a Tokyo Olympics dress rehearsal. 
The CDI Hagen is the first 4* competition on the European mainland of the outdoor show season and the first big international competition in between corona lockdowns.
Olympic Atmosphere
The event is action packed and figuratively filled to the roof with entries as riders are grasping the rare opportunity to compete in the best conditions in these corona times. 
Hagen is burning with Olympic fever as it will be the first venue this year, where riders can test ride a "Grand Prix Special to Music" as will be required in Tokyo.
Furthermore, five of seven Tokyo Olympic judges will be officiating at the 4* competition. Katrina Wust (GER), Andrew Gardner (GBR), Hans-Christian Matthiesen (DEN), Janet Foy (USA), and Magnus Ringmark (SWE) will be there to assess the tests. 
Star Studded Line-Up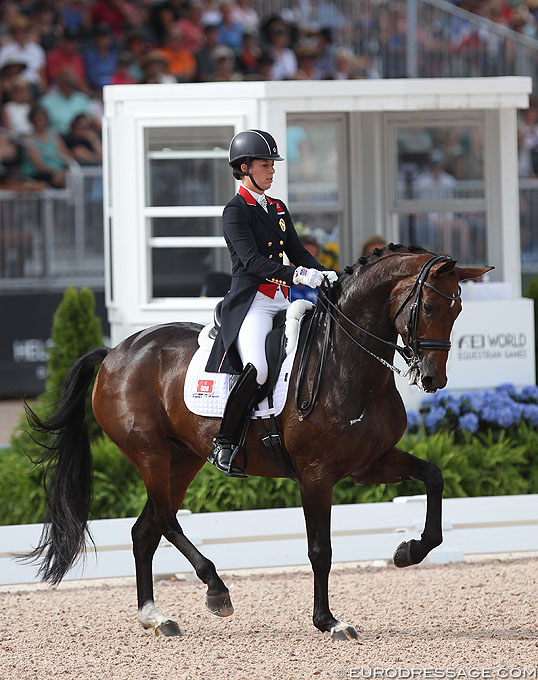 The master lists for Hagen were released today and the entry list is nothing short of spectacular. The world's biggest and best dressage riders are all coming to Hagen. 
Two Grand Prix tours will be ridden, the Grand Prix for Kur on Thursday 22 April and the Grand Prix for Special on Friday 23 April. Each GP class is filled to the brim with 40 entries per class. 
On Saturday 23 April, the Special to Music and Kur to Music will both be ridden in the main stadium under floodlight, to create Tokyo-like conditions. The fifteen highest scoring pairs from each Grand Prix will ride the Special and Kur on Saturday. 
In addition the national Nurnberger Burgpokal qualifier and Louisdor Cup qualifier each have more than 30 entries. 
The Stars are Coming
The German elite is all present in Hagen.
Isabell Werth for sure is coming, but is not bringing her top rides Bella Rose, nor Weihegold. Instead she is entered with Emilio and the Austrian owned Quantaz. Jessica von Bredow-Werndl is there with Dalera as well as rising star Ferdinand BB. Ingrid Klimke comes with Franziskus, Helen Langehanenberg brings Annabelle, Benjamin Werndl will ride Daily Mirror, Hubertus Schmidt joins with Denoix and Escolar, and Frederic Wandres and Duke of Britain are of course the home-side heroes.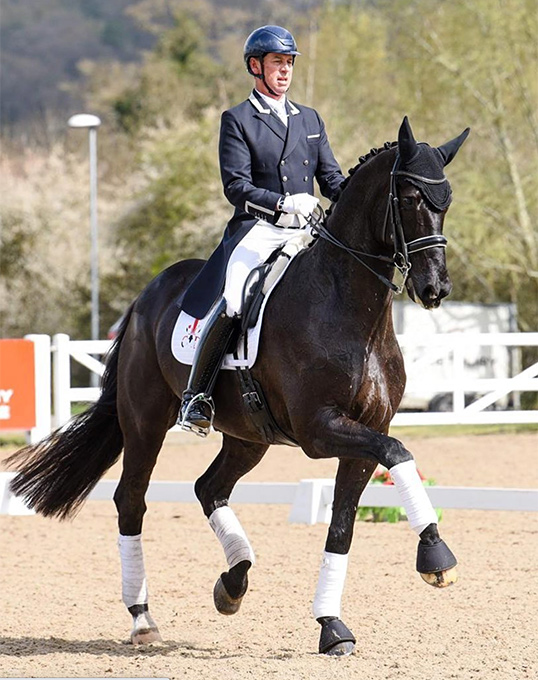 Dorothee Schneider is the big absentee with no horses entered, and also Sönke Rothenberger is sparing Cosmo, but bringing Santiano R. The official German Olympic team selection trials are Balve and Kronberg later this spring. 
The icing on this German cake is the presence of double Olympic champion Charlotte Dujardin with both Mount St. John Freestyle and Gio, Carl Hester aboard En Vogue, and student Sonnar Murray-Brown with Erlentanz joining them. Trailering in from Holland is Charlotte Fry with Dark Legend, Everdale and Glamourdale. 
From Denmark, Cathrine Dufour is bringing rising star Vamos Amigos, Daniel Bachmann with his Louisdor cup finalist Marshall Bell, Andreas Helgstrand will show Fiontini and his student Carina Cassoe Kruth will campaign Heiline's Danciera. Nanna Skodborg Merrald will be riding the two experienced Danish stars, Blue Hors Zack and Atterupgaards Orthilia. 
Three-fourths of the Swedish team from the 2019 Europeans are riding in Hagen: Kittel on Well Done de la Roche, and the Ramel sisters with Buriel KH and Brother de Jeu. 
From The Netherlands team rider Emmelie Scholtens is bringing her top ride Desperado and she is joined by Olympian Adelinde Cornelissen with Fleau de Baian and Governor. They are joined by Robin van Lierop and Marieke van der Putten.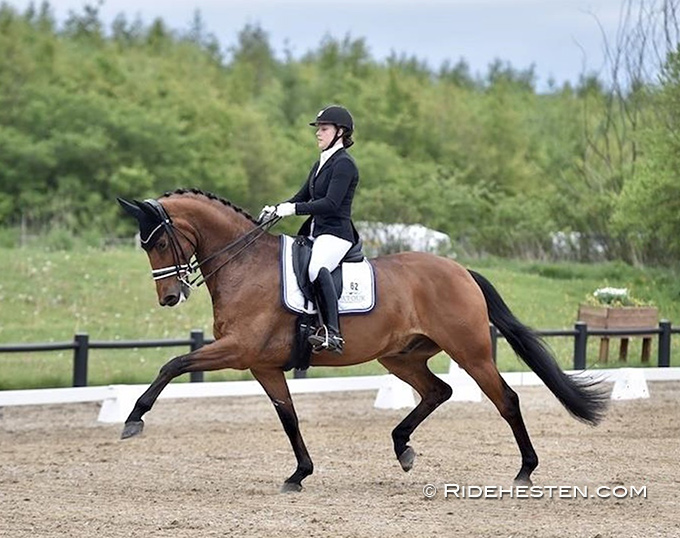 Spain will be represented by multiple Olympian Beatriz Ferrer-Salat (Elegance) and Severo Jurado Lopez (Fendi T), joined by Borja Carrascosa (Laponia) and Juan Matute Guimon (Quantico).
For Finland Henri Ruoste is entered with both his horses, Kontestro DB and Rossetti.
No less than 9 Russian riders are on the starters list, including Olympian Inessa Merkulova on Mister X. 
Corona and EHV-1 proof
All attendants at the 2021 CDI Hagen need to present a negative corona test upon entry and horses need to test clear of EHV-1. 
No audience is allowed but the event will be streamed on the internet.
For more information visit www.hof-kasselmann.de
Photos © Astrid Appels - Jess Photography - Ridehesten
Related Links
2021 Horses & Dreams "Sport Edition" with CDI 4* Level Competition
Photo Report: Von Bredow-Werndl Wins 2020 CDI Hagen Grand Prix Under Floodlights
Venues for 2021 Louisdor Cup Qualifiers Announced