Belgium
With a limited amount of CDI's surviving on the spring calendar in the lead-up to Tokyo team selection, the inaugural CDI Opglabbeek at Sentower Park on 21 - 25 April 2021 boasts a starters' list featuring the creme de la creme from Belgium, Britain and The Netherlands. 
The Master lists for the CDI 3* and CDI 1* tour were released today and the field is packed with elite dressage stars.
The CDI Opglabbeek co-incides with the CDI Hagen and riders have to spread out to obtain a starting slot at either event. While Hagen will welcome the German, Danish, Russian, Swedish and Japanese Tokyo team potentials, Opglabbeek will be opening its doors to the Dutch elite, alongside three British team riders and Belgium's best. 
Opglabbeek Will Paint Orange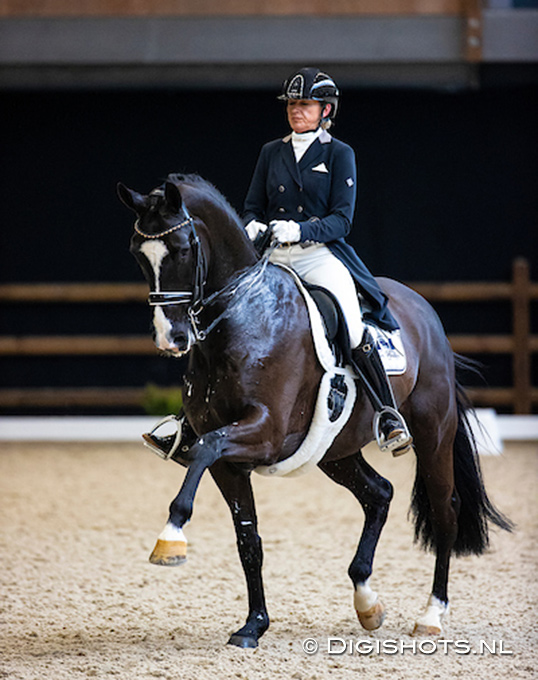 With the exception of Emmelie Scholtens, who is riding Desperado in Hagen, the entire Dutch Olympic squad will be present in Opglabbeek.
Edward Gal is bringing his two Tokyo talents, both sired by Totilas: his first choice Toto Jr as well as rising hope Total U.S. Dutch team riders Hans Peter Minderhoud (Dream Boy) and Anne Meulendijks (Avanti) are also entered. Meulendijks will also be premiering Anky van Grunsven's KWPN stallion Guardian S. 
Marlies van Baalen will be piloting both Ben Johnson and Go Legend, while Vincent van Gasselt brings his top ride Delacroix. 
Olympian Adelinde Cornelissen has cancelled her Hagen entry and opted to ride in Belgium. She is bringing Aqiedo and Governor for the Grand Prix and Henkie for the small tour.
Thamar Zweistra also has two GP horse to ride: routinier Double Dutch and newcomer Ich Weiss. 
Other Dutch GP riders are Jeannette Haazen (D-Day), Lynne Maas (Eastpoint, Electra), Denise Nekeman (Boston), and Geert Jan Raateland (Don Bravour).
British Olympian and Team Riders
Three British team riders and two Olympic medal winners will ride in Opglabbeek.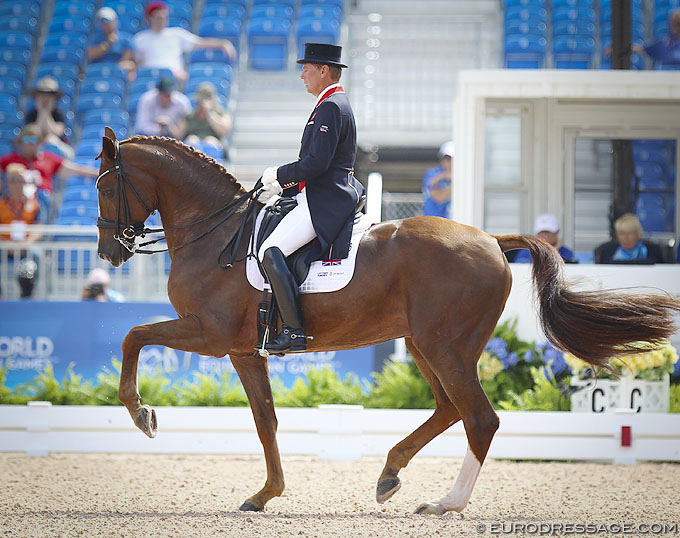 Olympian Laura Tomlinson-Bechtolsheimer will make her international show debut aboard the 11-year old Grand Prix horse Fallatijn (by Vivaldi x Cabochon), while Olympian Emile Faurie will be riding his 2018 WEG team bronze medal winning horse Dono di Maggio (by Dimaggio x Santander), owned by his student, Greek Theodora Livanos, who is competing Robinvale (by Rubinero x Wittinger) herself.
2019 and 2013 British European Championship team rider Gareth Hughes will be steering Sintano van Hof Olympia into his first international Grand Prix class at Sentower Park. 
Belgium's Best
An of course, Belgium will be present full force on home turf with no less than thirteen combinations participating in the big tour!
Belgian Tokyo Olympic qualification Laurence Roos will make her show come back after 8 months with top horse Fil Rouge (by Stedinger x Argentinus).  She will go head to head with Belgium's shooting star of the moment, Larissa Pauluis aboard Flambeau (by Ampere) and Valentin (by Vitalis).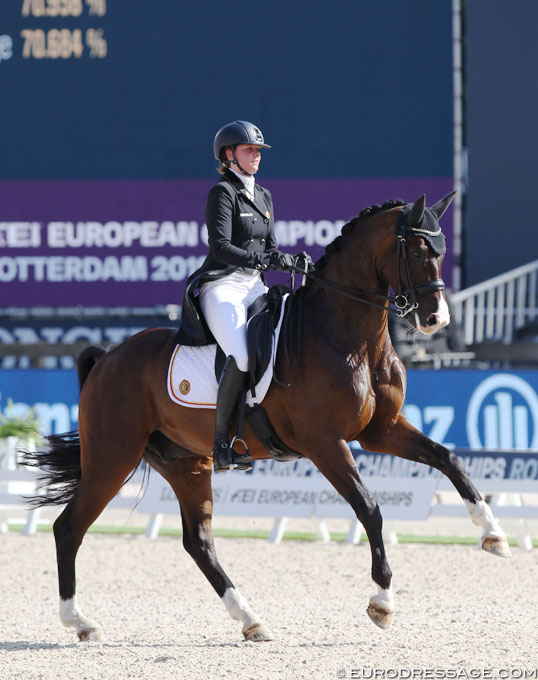 The French based Laurence Vanommeslaghe will be presenting her two GP horses, Edison and Havalon, while Belgian Rio Olympian Jorinde Verwimp is riding Cape Town. 
They are joined by Charlotte Defalque (Botticelli), Alexa Fairchild (Dabanos d'O4), Domien Michiels (Intermezzo van het Meerdaalhof), Jennifer Reimer (Daiquiri Royal), and Marc Peter Spahn (Dashy Boy and Elias). 
Full Grand Prix Field
The show organizers are thrilled to welcome no less than 45 Grand Prix combinations to their event. The big tour is split into a Special and Kur tour. 
From Sweden, Jeanna Hogberg (Astoria, Fiorucci HT) and Sara Magnusson Lostria (Bon Romantic) are on the list. Germans Juliette Piotrowski (Duke Rubin) and Jessica Süss (Duisenberg) and Danish Lone Bang Larsen (Bakkely's Onandt, Trhanegaardens Rostov)  have been listed alongside individual riders Mikaela Soratie (Hot Casanova), Dane Rawlins (Espoire), Benedek Pachl (Donna Friderika), and Yessin Rahmouni (All at Once).
Photos © Digishots - Astrid Appels
Related Links
Sentower Dressage Festival CDI 3* Brings International Top Dressage Sport to Belgium
The All-Stars are Coming to the 2021 CDI Hagen