Germany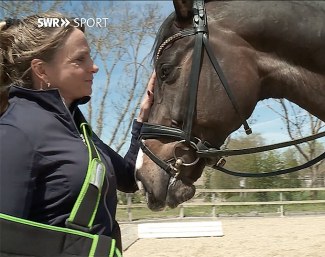 German Olympian and A-squad rider Dorothee Schneider has spoken out about the tragic accident in which she lost her fourth Grand Prix horse, Fohlenhof's Rock 'n Rose, and injured herself in the process.
Aortic Rupture
On Sunday 18 April Schneider and the 17-year old Hanoverian mare Fohlenhof's Rock 'n Rose (by Rubin-Royal x Feiner Stern) placed third in the national Grand Prix at the CDN Pforzheim with 71.733%.
During the lap of honour the mare suddenly collapsed and died of an aortic rupture, injuring the rider in the process. 
Dressage rider and doctor by profession, Klaus Steisslinger, immediately gave first aid to Schneider, who was then transported by ambulance to the local hospital to be diagnosed with a fractured collarbone. The 51-year old rider was of course in a state of shock over the incident. 
She is currently on a break from riding to let her collarbone heal.
"I Battle Against a Flood of Tears"
Today, Schneider took to her social media account and reported that "I needed a bit of time to be able to capture my emotions in words."
"Time and again, when I think or speak of this horrible accident, I battle against a flood of tears," Schneider continued. "Rosi arrived in my stable when she was 10 an the Heicke family entrusted me with her further training. She was always highly motivated in every respect."
"She Always had a Lot on her Daily To-Do List"
Dorothee reminisced on her Grand Prix career with the mare.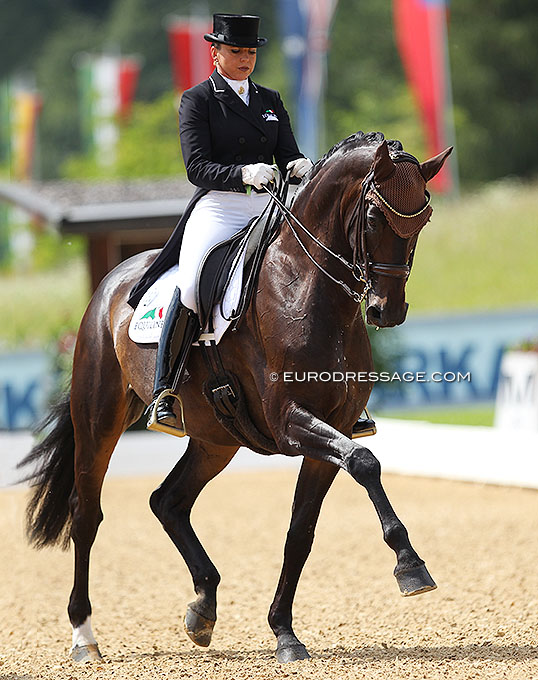 "In her first Grand Prix tests she was often not the best, but the quickest, because she always had a lot on her daily to-do list," said Dorothee. "But more and more she began to trust me in the arena and wait for me, so that we could show great rides with all her strength and motivation, and enjoy that also in the big arenas."
Schneider continued, "I learnt so much from her, each day. It was a great feeling to grow with her."
Still on Olympic Course
The fractured collarbone will not keep Dorothee from trying for the German Olympic team this year. The german selection trials are in June and Dorothee hopes to be back in the saddle in two to three weeks time.
"The collarbone is fractured in such a way that an operation can't be done," she told SWR sport. "Of course it's painful but I survive, but I think positive and hope to be back in the saddle in one, two, three weeks.
Schneider has three Grand Prix horses in the running for the Olympic selection trials: her number one Showtime, as well as Sammy Davis Jr and Faustus. 
Photo © Astrid Appels
Related Links
Dorothee Schneider Diagnosed with Fractured Collarbone After Tragic Accident in Pforzheim
Fohlenhof's Rock 'n Rose Dies Unexpectedly, Dorothee Schneider Hospitalized