Great Britain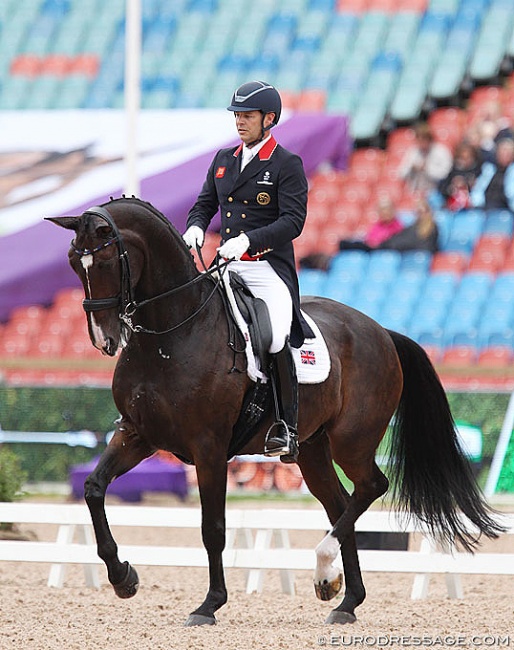 British elite Grand Prix riders are all gathering at the brand new CDI Wellington on 11 - 16 May 2021 as the show has been marked as a British team selection and observation trial for the Tokyo Olympic Games. 
It will be the first ever international dressage competition at the Hampshire venue.
Big Tour, Battle of the Brits
With the Big Tour classes granted Olympic qualification status, the best of the British senior riders are all entered in their bid for a place on the Tokyo plane and a spot for September's European Championships in Hagen.
Entries include, amongst others: 
Charlotte Dujardin with Mount St John Freestyle and Gio, Carl Hester with En Vogue, Gareth Hughes with Sintano Van Hof Olympia and KK Dominant, Emile Faurie on Dono di Maggio, Fiona Bigwood with Hawtin's Delicato and Fame, Sonnar Murray Brown on Erlentanz, Amy Woodhead with Mount St. John KOM Fairytale, and Richard Davison on Bubblingh.
British 2019 team rider Charlotte Fry is based in The Netherlands and is not entered to go head-to-head against the other team hopefuls
Come Back and Absentee
The biggest come back kid in Wellington will be Spencer Wilton on Super Nova. The pair represented the U.K. at the 2016 Rio Olympics, 2017 European Championships and 2018 World Equestrian Games. Their last CDI start dates back to the CDI Keysoe in March 2020.  
Biggest absentee is Gareth Hughes' team ride Briolinca. The pair represented the U.K. at the 2019 European Championships in Rotterdam, where they became the highest scoring British pair in the Kur to Music finals. The mare last competed at the 2020 CDI Keysoe. 
Briolinca's FEI passport for 2021 has not been renewed so a return to competition in the first winter months or spring of 2021 had not been planned
All Star Judges
As well as the world class facilities which Wellington boasts, competitors will be under the eyes of some of the best judges currently officiating, with no less than seven FEI 5* judges on the panel of ten who will oversee the seven competitions.
Britiain's Isobel Wessels is president of the Ground Jury and she's joined by fellow British 5* judges Stephen Clarke, Peter Storr and Clive Halsall plus Nick Burton (3*), Raphael Saleh (5* - FRA), Trond Asmyr (4* - NOR), Maria Colliander (5* - FIN), Mary Robins (4* - NZL) and Susan Baarup Christensen (5* - DEN).
Check out more entries for Wellington here. 
Related Link
New CDI in Wellington (GBR) Finds its Way on the 2021 FEI Calendar