2021 CDI Wellington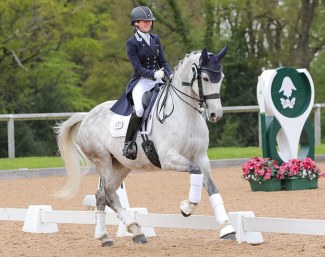 The successful breeding sales and training stables based in Devon in the UK and headed up by former British Team member Anna Ross made their mark in both the Grand Prix and Young Rider divisions of the inaugural international at Wellington  in Hampshire UK. 
Baker and Campbell Score
Stable riders Alex Baker and Vicky Campbell had successful competitions with Baker and her own 13-year old KWPN gelding Dutchman (by Jazz) scoring an international personal best in the senior Grand Prix and Special.  
The new partnership of Campbell and the exciting grey mare Habouche (by Ampere x Ustinov),  owned by Ross's long-term partner Brazilian Olympic rider Marcelo Tosi, got off to a flying start scoring over 70.735% to take second place in the Young Rider team test. 
Baker and Campbell who both compete under the Irish Flag bring on the up-and-coming young horses at Elite Dressage alongside British Nationals Jess Ralton and their long-time head rider Beth Bainbridge.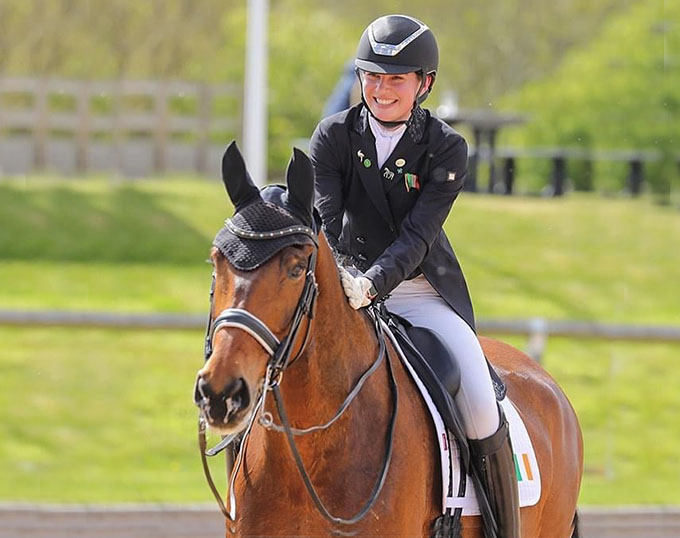 Baker, who is not yet a part of the Senior Irish High-performance squad is hoping that her recent scores will get her noticed. Campbell who is already a part of the young rider high performance squad is hoping to gain more experience and head off to the young rider European Championships in Oliva Nova.  
Ethos is Teamwork
'Our ethos is teamwork' said a delighted Ross who had a busy week and is also trainer of the  Uk junior rider Holly Kerslake who was placed third in both the Junior team and individual tests.
 'We have numerous horses for sale right through from foals to Grand Prix horses. I'm lucky to have talented riders to produce them and am happy to provide them with opportunities.  I'm pleased that another horse produced and sold from our stables, belonging to Beth excelled at the show with Team GBR's Paralympic  Gold medalist Natasha Baker winning the grade 3 with scores just under 80%' 
Elite Stallions and Newton Stud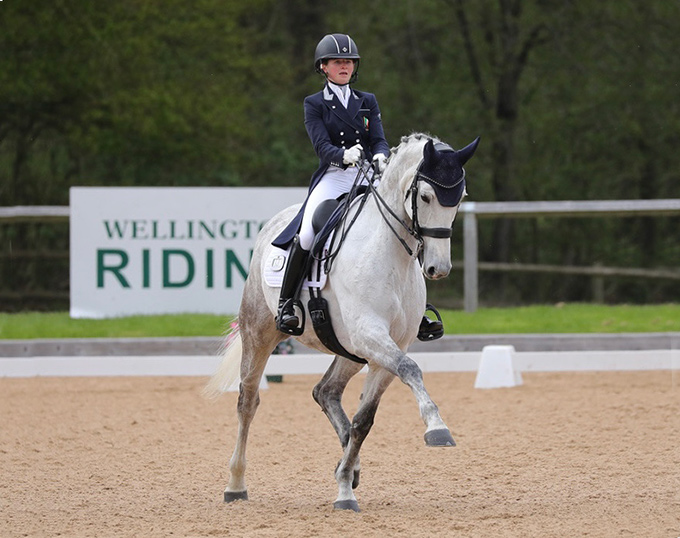 Working in collaboration with Elite Stallions, Newton Stud and Equus Vets. Elite Dressage have seven Grand Prix horses in the stables and an extensive breeding and embryo transfer programme using their top sports mares and stallions from the Elite roster.  With over 100 youngsters growing up at the farm it looks as though the future is bright for this forward-thinking enthusiastic team. 
Press text - Photos Lottie Elizabeth Photography 
Related Links
Scores: 2021 CDI Wellington
Elite Dressage and Newton Stud Join to Create Horsey Heaven in Mid Devon
Design the Champion of Your Dreams with Elite Stallions