Spain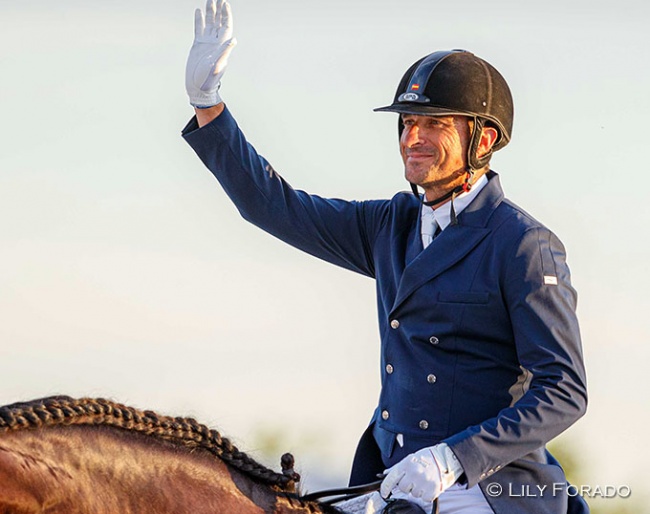 Former Spanish team rider and Olympian Jose Daniel Martin Dockx has been appointed as the selector for the Spanish team for the 2021 World Championships for Young Dressage Horses in Verden, Germany, on 26 - 29 August 2021. 
In the past Jurgen Koschel and Bert Rutten has served in this role. For 2021 Dockx has been invited by the Spanish Equestrian Federation and ANCCE.
Format
The Spanish team selection format for 2021 will be based on a training clinic on 7 - 8 June, held right after the 2021 Spanish Dressage Championships, in Oliva Nova. 
The team candidates have to compete in the national young horse classes held in Oliva Nova on 4 - 6 June the days before the clinic.
Candidates are those horses who have fulfilled the FEI Minimum Eligibility Requirement of a 75% for 5 and 6 year olds, and 70% for 7-year olds. 
In the Running
Horses in the running for team selection with MER scores are:
5-year olds: Corsario CAD, Kilate XLI, Brandi YET, Giraldes MOR, Brillante de Centurion, and Pampero FS. 
6-year olds: Travieso SN, Tintineo Nadales, Santanderino Nadales, and Azor de Centurion
7-year olds: Banduendo, Torero de Centurion, Jandy , Pregonero AR, Talisman LII, Teatrero de Centurion, Neon de la Espada, Truco de Centurion, and Norteno FS
Photo © Lily Forado
Related Links
Eurodressage Coverage of the 2021 World Championships for Young Dressage Horses
Spanish Qualification Criteria for the 2021 World Young Horse Championships
Bert Rutten to Replace Jurgen Koschel as Spanish WCYH Selector and Team Trainer