Bits 'n Pieces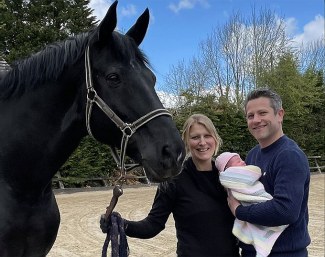 British Grand Prix rider Hayley Watson-Greaves has given birth to daughter Elena on 28 April 2021. The 37-year old rider and her husband Paul Logan have been a couple for twenty years and got married in February 2018. This is their first child together. "It's been great spending the last week getting to know her and introducing her to the horses," Watson posted on her social media at the beginning of May. 
Equestrian Sports New Zealand's new chief executive brings plenty of sports acumen coupled with commercial business experience to the national body. Julian Bowden, who is currently chief executive of Mainland Football, will take up his new role in early June, replacing Dana Kirkpatrick who stepped down in March. And while his life for the past six years has been very much focused on the round ball, he actually represented New Zealand at the Inter Pacific Games in Hong Kong at 18, riding alongside multi Olympian Bruce Goodin and current ESNZ Jumping board chair Mandy Illston. Over the years he competed in eventing, showjumping, showing and dressage, but was eventually forced to choose between football and equestrian.
Baby bliss for French Grand Prix rider Alexandre Ayache and his wife, Estonian Grand Prix rider Grete Puvi. The couple is expecting their second child together. They are already parents to daughter Anna, who was born on 3 November 2015.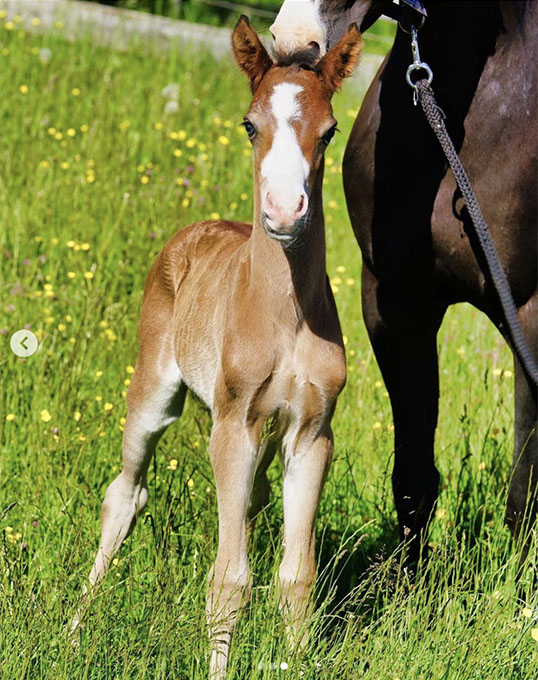 Dorothee Schneider's long-time sponsor Gabriele Kippert's welcomed a new addition to the equine family. Two weeks ago the 20-year old former Grand Prix horse Forward Looking (by Fidermark) gave birth to a Totilas' colt, named Total Treasure MK. The bay colt is co-owned by Kippert and Eva Maria Mann. This is the third time Forward Looking has a produced a foal. In 2020 she gave birth to a colt by Escamillo and in 2018 she had a colt by Villeneuve. 
Austrian Young Rider Nicola Ahorner welcomed the first foal out of her international FEI Dressage pony, Nice Blue Eyes. A bay colt named Deep Blue (by Dreidimensional AT) was born. The little fellow has the same striking face as his dam, who is by Notre Beau x  Principal Boy x Durello x Derby. 
Dutch Grand Prix rider Nars Gottmer sustained an injury to his heel at the CDI Mannheim. Because he forgot to the do the EHV-1 swap to his horse Figaro, the horse was put in quarantine away from the show grounds. To give the horse its morning feed, Gottmer climbed the fence and jumped 2.5 meters down, injuring his foot. When he got home, the doctor diagnosed him with a tear in his heel and ordered him to take it easy, but Gottmer got invited to ride at the CDI Exloo, which he did. Now walking on crutches, Nars was told to take it easy for 4 to 6 weeks. De Hoefslag reported that he will be competing at the CDI Compiegne at the end of the month. 
Ridehesten reported that Danish stallion owner Ib Kirk of Katrinelund in Denmark has sold the 7-year old Rhinelander stallion Ferrari (by Enzo Ferrari x Lord Loxley). Kirk purchased the horse at the 2016 Hanoverian Stallion Licensing and presented it for approval with the Danish warmblood society in 2017. The last year the bay was being developed to FEI level by Severo Jurado Lopez. Ferrari now sold to German Marita Schreiber. 
German Grand Prix rider Cornelia Dyhr has been hospitalized after fall off a horse. She has been diagnosed with some broken ribs. Get well soon!