Fashion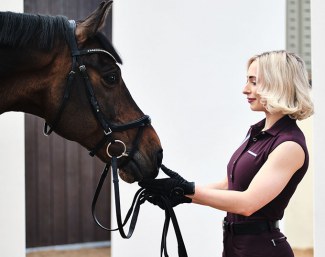 Cerci Equestrian is a premium equestrian clothing brand manufacturing in London. We design performance wear with a focus on generating solutions, increasing comfort, and creating elegance both in and out of the saddle. Our aesthetic focus is to create timeless pieces that blend tradition and style to empower riders wearing Cerci Equestrian.
Our SS21 Timeless Training Collection launches on Monday 7th June 2021 via our online store at www.cerciequestrian.co.uk
SS21 Timeless Training Collection
Our SS21 Timeless Training collection has been engineered to last the tests of both time and trend.
The SS21 Timeless Training Fresh Polo Shirt has been constructed in a four way stretch Italian fabric that creates a cooling effect on the skin. This produces a fresh feeling for the rider in the hottest of training conditions. The fabric is also quick drying, sweat wicking, UV protective and has undergone an antibacterial treatment which increases its longevity. The polo shirt has been stitched using a specialised soft thread to increase comfort and eliminate itchiness and chafing from skin to garment seams. The garment has been finished with silver metal logo branding to complete the look.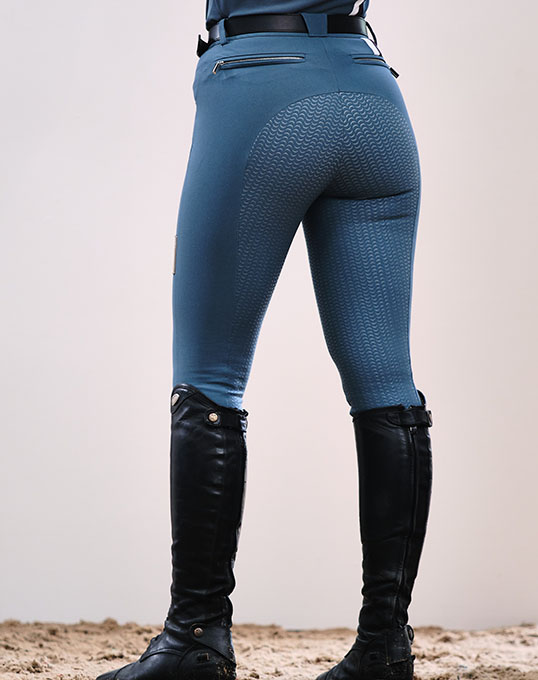 The SS21 Timeless Training Crescent Grip Breeches are designed to improve comfort and stability in the saddle for both dressage and showjumping sport. The breeches are made from a high performing Swiss fabric that offers generous freedom of movement in the saddle whilst guaranteeing outstanding shape retention and fit after long rides. Both the full seat and knee grip crescent designs have been printed in Italy by silicone specialists. Taking the garment durability to the next level we have sewn the breeches using a specialised Swiss thread created to withstand high pressure and chaffing in the saddle.
The SS21 Timeless Training Signature Belt is made in England from Italian Tuscan leather. The belt features elegant stitching, a matching loop, and is finished with our signature logo pin buckle. This classic yet bold design compliments any look whether you wish to elevate your look whilst training or at competitions.
Made in London
All of our garments are exclusively hand cut and made in London at the heart of Britain. Our London based manufacturer is a non-profit social enterprise organisation on a mission to improve the treatment of workers in the fashion industry. They are the only manufacturing company in the UK with a leading status in the Fast Forward Audit.
In addition to this, they are SEDEX audited which ensures all the work is carried out responsibly, ethically, and sustainably. The factory originated at its London location, and now has a second production facility in Newton (Wales), and a training academy in Leicester (England). This expansion happened over the past 12 months during the Covid-19 pandemic, which has enabled the factory to create jobs for skilled workers who became unemployed.
Sustainability & Ethics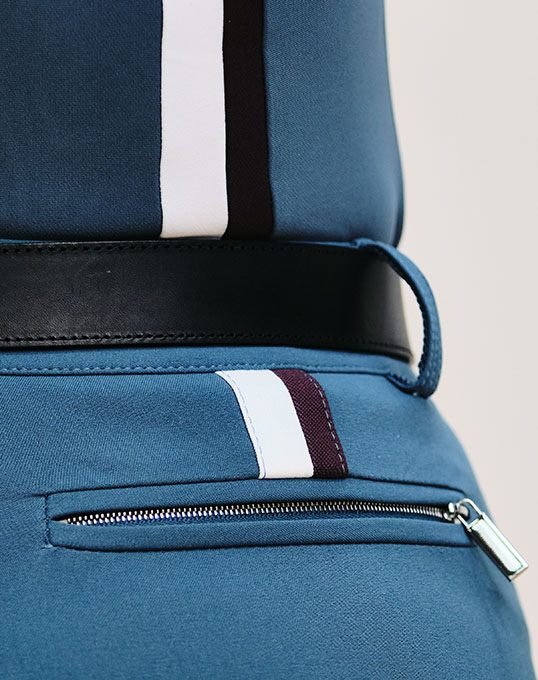 We communicate with honesty and transparency about the origins of our products. We work with fabric suppliers in Europe who have low minimum order quantities, allowing us to order only what we need and prevent wasted supplies. This waste prevention strategy is further supported by our manufacturer who has no minimum order quantity allowing us to control production quantities, make to order, and massively reduce the amount of waste during and after production.
We have also incorporated the use of fully recycled fabrics into some of our garments and continue expand this into future collections. To improve our circular sustainability model, we have partnered with One Tree Planted and Regain. One Tree Planted improves the environment by planting one tree for every product we sell; and Regain offers customers exclusive Cerci Equestrian discounts in exchange for sending them old clothes to recycle (from any brand).
Our manufacturer has a base wage for all employees above the current minimum wage with further opportunities for employees to increase their wages daily through performance based initiatives. To further illustrate our commitment to the fair payment and treatment of suppliers and manufacturers, we voluntarily signed up to the UK Prompt Payment Code which ensures suppliers are paid fairly, on time, and under the agreed terms and conditions.
The Designer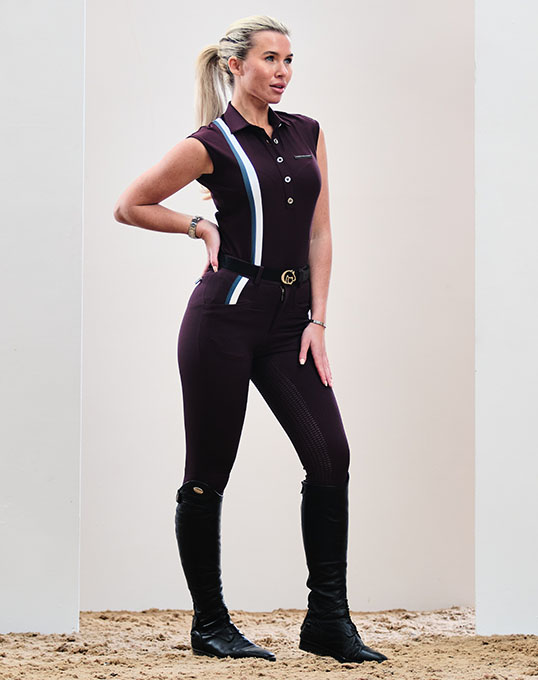 The Founding Director of Cerci Equestrian, Colette Beagan, started horse riding at 5 years old and never looked back. Since then, Colette has gained experience in both show-jumping and dressage disciplines, providing her with an extensive knowledge of the equestrian world. In 2018, Colette was awarded an internship on the world-class Saltire Programme which sources and develops Scotland's next generation of entrepreneurial leaders.
Colette is now Saltire Alumni and hopes to continue to inspire students who desire to follow a similar path. In 2019, Colette graduated from University with a 1st Class BA Honours degree in Business. Then aged 22, Colette wanted to combine her passion for horses, business, and design, and spent 2 years developing Cerci Equestrian. Now, Colette is ready to share Cerci Equestrian with the world.
Contact Details
To find out more information about Cerci Equestrian you can follow us @cerciequestrian on Instagram, Facebook, and Twitter; as well as checking out our website www.cerciequestrian.co.uk for detailed information about the brand.
If you would like to speak to a member of our team we are available 7 days a week via email at support@cerciequestrian.co.uk to assist with any queries you may have.
We are currently running a competition on our Instagram page where you can enter to win any Cerci Equestrian item of your choice! The winner will be announced on our Instagram page on Monday 28th June 2021.