Rhinelander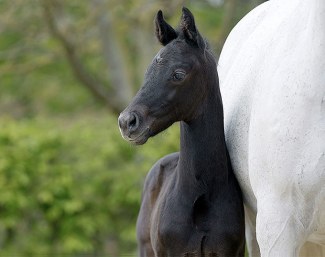 The Rhinelander breed society based at Schloss Wickrath is hosting its fifth Wickrath Foal Auction, this time in an online edition. Foals directly sourced at the breeders are offered for sale with bidding possible between 2 - 6 June 2021. 
A collection of 22 dressage and show jumping bred foals has been brought together for this auction. 
Top Dressage Sires
Offspring by internationally proven sires such as Escolar (Hubertus Schmidt) and Franziskus (Ingrid Klimke) are included in the lot.
Young stallions are also well represented in the collection. Isabell Werth's young dressage horse Valdiviani sired catalog nr 3, the filly Via Valdi out of a Quaterback x Ravallo dam. The Oldenburg licensing champion Bonds sired catalog nr 2, Braveheart, out of a Bon Bravour x Weltrubin dam. 
Dressage genes are guaranteed with sires such as Vaderland, Furst Zonik, Fynch Hatton, For Austria, Rickhof's Erbe, Maxim, Zoom, Bon Joker, Erdinger, Falihandro, Selectric and Furst Dior.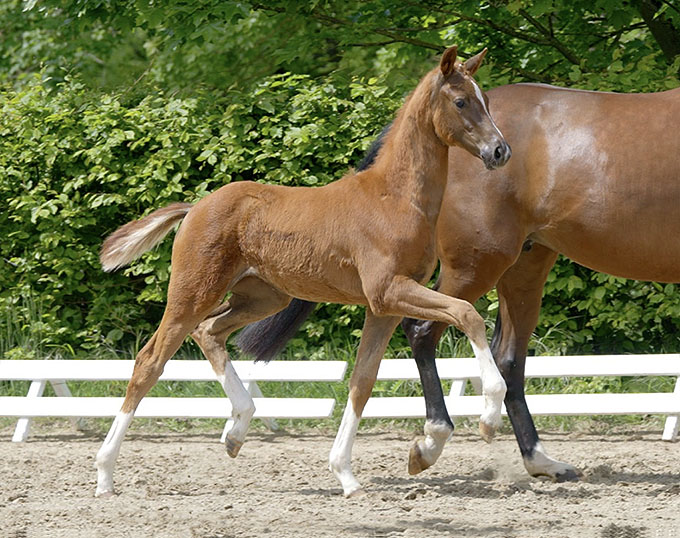 For pony lovers, this is your chance to invest in a future pony dressage star. Palomino, bay, sired by FS Mr Right or Dream Date.
Check out the complete collection here.
Easy Bidding, Just Register
Bidding is very easy, all you have to do is register online.
All foals have been vet checked and their reports can be viewed here. 
The bidding opens on Wednesday 2 June 2021 at 12h00 pm and closes on Sunday 6 June 2021 at 18h00 pm.
On request, appointments can be made on site to view the foals at the breeders. If you are interested to schedule a viewing, or to have more info please contact
Yannick Pferdmenges
Tel: +49157-53262858
E-Mail: yp@pferdezucht-rheinland.de